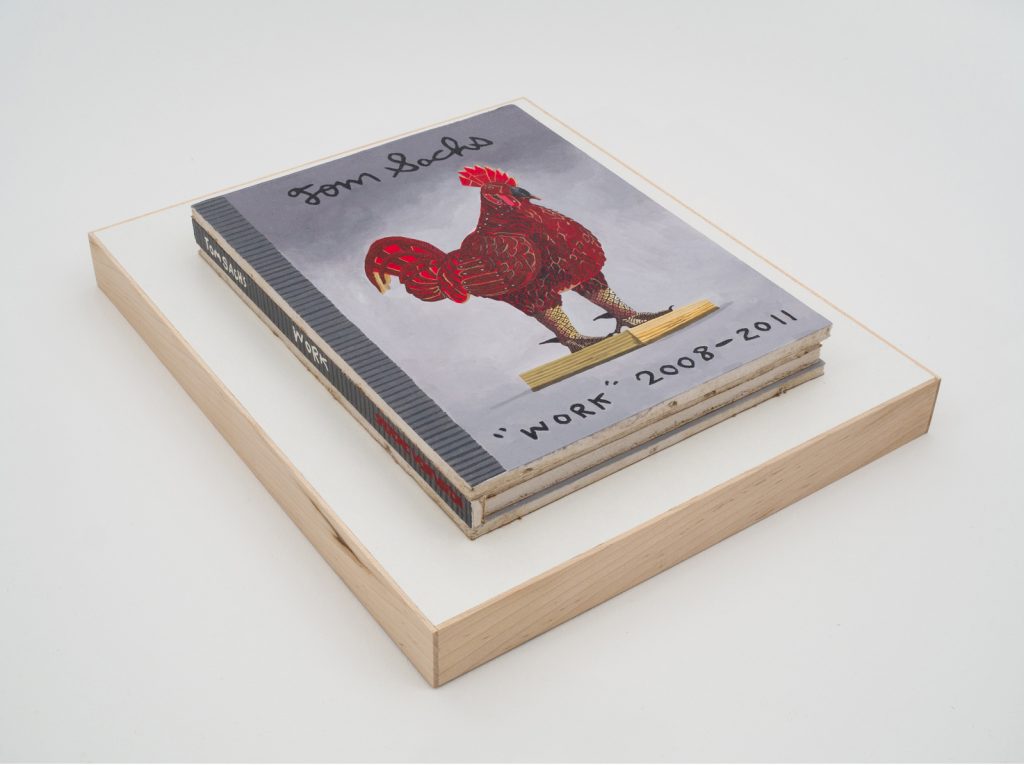 Thursday 27 July at 6 pm at the CAC Reading Room
Rupert is pleased to invite you all to an artist talk by a current Rupert resident Nicolas Fleming (Canada) on Thursday, 27 July, 6 pm, at the CAC Reading Room (Vokieciu st. 2, Vilnius). The artist will introduce the public to his recent utilitarian objects-inspired sculpture works and immersive architectural installations. He will provide an insight upon his artistic practices and, what led him to produce hand-painted drywall sculptures replicating books and exhibition catalogues on other artists. The desire to acknowledge work of notable influence on his own practice was the initial motivation behind the "drywall books". As this ongoing series developed, these sculptures have grown to also be a reflection on books as objects, on the use of the drywall material on such a small scale, and on time, patience and endurance during the creative process. Some of these sculptures, produced during the residency at Rupert, will be on display for the public to experience first-hand.
Fleming's practice relies on construction materials and building techniques developed in daily work. He adapts construction site aesthetics to art-dedicated spaces. By diverting the primary functions of commercial building materials, especially drywall and plaster, he ennobles these materials and techniques through the fine arts of sculpture and painting. He repurposes construction materials to create compelling aesthetic combinations for the viewer to discover all the while proposing a conceptual approach to material culture, through a formal pursuit informed by art historical references.
Fleming completed a BFA in Studio Arts at Concordia University and a MA in Visual Arts at University of Quebec, both institutions in Montreal, Canada. His work has been shown extensively in Canada, notably through solo exhibitions in the past 5 years at Bunker 2, Critical Distance Centre for Curators, L'OEil de Poisson, Maison des Arts de Laval, Galerie Trois Points, AXENEO7, and McClure Gallery. His first monumental drywall installation was presented in New York (NY) at ISE Cultural Foundation in 2014. He has shown work at several art fairs in Toronto and Montreal – 1/edition, Feature Art Fair and PAPIER. Fleming is the recipient of several research and production grants from the Canada Arts Council and the Conseil des Arts et des Lettres du Quebec.
Presentation starts at 6 pm / "Drywall books" will be displayed from 4 pm.
The event is organised by Rupert in collaboration with CAC Reading Room.
Rupert Residency program is kindly supported by Lithuanian Council for Culture, and Lithuanian Ministry of Culture.