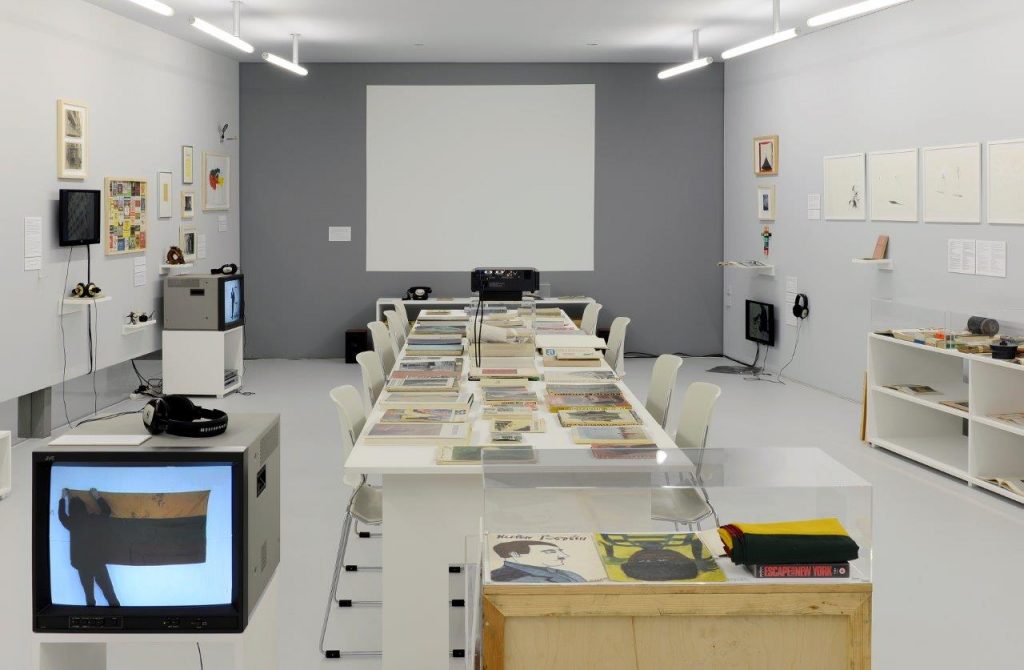 Tuesday 13th May at 6pm at CAC Reading Room
We are glad to invite you to the presentation of the book by Dainius Liškevičius and his project "Museum", which will represent Lithuania in Venice Biennial 2015. Bilingual book (in Lithuanian and English) hosts the 400 kg weight of "Museum" project compressed into 1,4 kg of paper.
During the presentation of the book Liškevičius will screen a short film "Laisvalaikis" ("Leisure", dur. 10 mins) and afterwards will engage into a discussion with the art critics Agnė Narušytė, Ernestas Parulskis, Linara Dovydaitytė, artist Dainius Liškevičius, curator of Lithuanian pavilion at Venice Biennale Vytautas Michelkevičius and theatre director Oskaras Koršunovas – Liškevičius is the author of the scenography for "Miranda", inspired by "Museum".
The editors of the book "Museum" are Liškevičius and Narušytė, it was published by "Kitos knygos" publishing house, designed by Laura Grigaliūnaitė.
According to the art critic Narušytė, the book traces a deconstruction of the Lithuanian art history myths that were established during the soviet occupation: "this book contains items, publications, works of art, photographs, and other documents from the Soviet period that have been collected by the artist. They remind us of that complex time and help to sense the creative power of the culture which created those artefacts. Historical events, knowledge about art and the memory concealed in things all mix up in the imagination of the artist, inspired by that cultural milieu. His story about three revolutionary personalities whose acts of protest to the artist seem to have been the triggers for the vanguard art, gives space even to traveling J.P. Sartre and punk-rock."
A new version of a project "Museum" by Dainius Liškevičius will represent Lithuania in the Venice Biennale 2015. The project will be organised by Nida Art Colony of Vilnius Academy of Arts team (dr. Vytautas Michelkevičius, Rasa Antanavičiūtė and Daina Pupkevičiūtė) and partially supported by The Lithuanian Council for Culture.
The organizer of the project, Vilnius Academy of Arts, alongside the educational activities each year produces several dozens of exhibitions. Its department Nida Art Colony, that will be in charge of the project, is an artist-in-residence centre, yearly hosting around fifty artists from all over the world as well as sending Lithuanian artists abroad to residencies and exhibitions, as well as participating in large scale international projects.