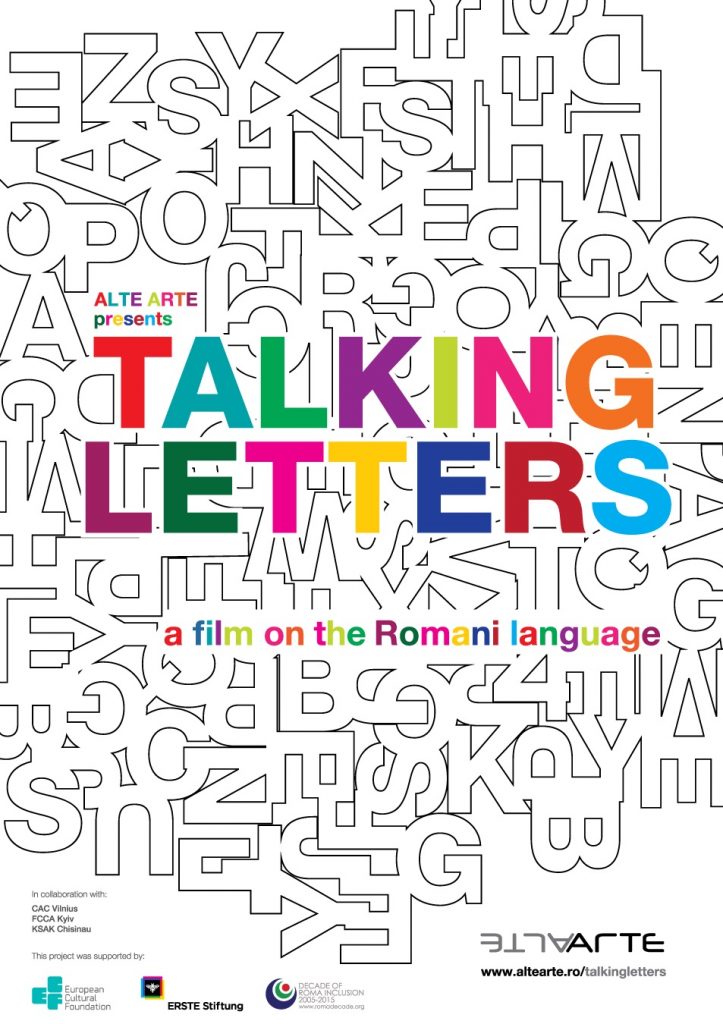 CAC Cinema invites you to it's first autumn screaning this year – a film on the Romani language "Talking Letters". The film will be presented by it's director Pavel Braila. The presentation and screaning will take place on Friday, 13th September, 8 p.m. at CAC Cinema.
The film "Talking Letters" wants to portrait Romani language that is an extraordinary case of a survival of a language against every social, economic, political and education related circumstances. For hundreds of hundreds of years Romani speakers have kept their language as a small minority surrounded by other languages without a writing system, school system, without media and a state to defend their language, simply by their own tradition and persistence. Showing the individual case of Roma fighting for the maintenance of Romani language in Romania, Lithuania, Republic of Moldova, Ukraine and Austria the film gives an insight into different realities of Romani speakers who – against every pressure of assimilation – are inventing their own ways of keeping, transmitting and promoting their language.
Pavel Braila
Pavel Braila was born in 1971, in Chişinău, the capital of Republic of Moldova. Since the mid-1990s the artist took part in numerous international art exhibitions and film festivals with films, videos, installations, photos, and performances. In 2003 Braila initiated the unique project "Alte Arte" – a TV Magazine on Contemporary Art that was produced by artists and broadcasted on Moldovan national TV. His film "Definitively Unfinished" was awarded in 2009 at the Oberhausen International Film Festival.
Braila had solo exhibitions at Roda Stern, Gotteborg; Art Point, Vienna; Gallery Jan Dhaese; Yvon Lambert, Paris; Neue Nationalgalerie, Berlin; Galerie im Taxispalais, Innsbruck; MIT List Visual Arts Center, Cambridge; Artra, Milano. Braila's works have been included in numerous group shows at Documenta 11, Boijmans Museum in Rotterdam, TATE gallery, London, The Renaissance Society, Chicago, Kölnischer Kunstverein, Köln; Palazzo delle Stelline, Milan; Royal College of Art Galleries, London; Moderna Museet, Stockholm, Stedelijk Museum, Schiedam, etc.
Angelika Herta
Born in 1982, in Austria, Angelika Herta studied francophone literature in Austria and France. In 2008 she made her first film about Moroccan writers, shown in Vienna and at the Festival Francophone 2008 in Bucharest. She worked in the University of Bucharest and Wyspa Institute of Art in Gdańsk, now she studies at the Academy for Media Arts in Cologne, Germany.