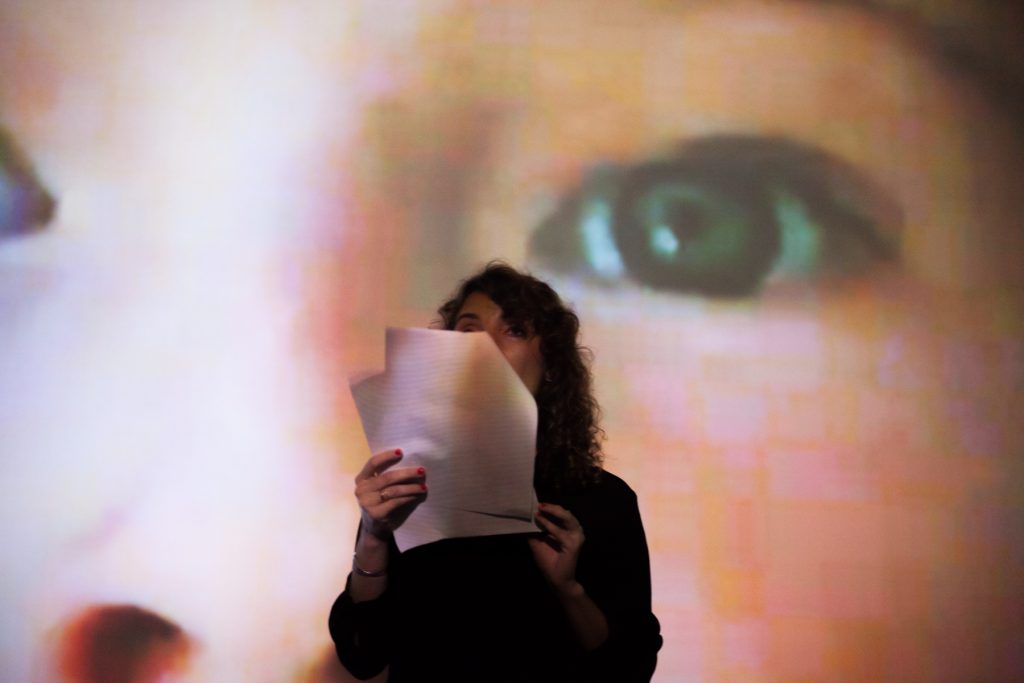 Friday, 14 December at 7pm at CAC Reading Room
The launch of the new curated shelf will be celebrated with a lecture by Quinn Latimer.
How does a voice find its form? How does it escape it? Quinn Latimer's curated shelf for the CAC Reading Room, in Vilnius, brings together twenty-seven women writers and translators who, in their shifting and virtuosic and multifarious literary work, explore form and its finding—that is, its mutability, its relationship to genre and politics, its conceptual rigor and aesthetic slippages, its necessary fracturing. The collected books encompass poetry, short stories, speeches, letters, novels, notebooks, and scripts for theater and film—all the forms a writer might approach, attempt, leave, take up again, break. "You Must Find Your Form: A Reading List" is a patently personal selection of books that Latimer returns to again and again when thinking about how women's voices find their forms—and then expand and test those very limits.
The authors collected here are: Ai, Renata Adler, Etel Adnan, Jane Bowles, Lucie Brock-Broido, Anne Carson, Moyra Davey, Mahasweta Devi, Marguerite Duras, Annie Ernaux, Jorie Graham, Susan Howe, Fleur Jaeggy, Bhanu Kapil, Kim Hyesoon, Jutta Koether, Dana Levin, Robin Coste Lewis, Layla Long Soldier, Audre Lorde, Toni Morrison, Eileen Myles, Alejandra Pizarnik, Barbara Pym, Lisa Robertson, Susan Sontag, and Divya Victor.
Quinn Latimer is a California-born poet, critic, editor, and teacher whose work often explores feminist economies of writing, reading, and image production. Her books include Like a Woman: Essays, Readings, Poems (2017); Stories, Myths, Ironies, and Other Songs: Conceived, Directed, Edited, and Produced by M. Auder, coedited with Adam Szymczyk (2014); Sarah Lucas: Describe This Distance (2013); Film as a Form of Writing: Quinn Latimer Talks to Akram Zaatari (2013); and Rumored Animals (2012). Her writings and readings have been featured widely, including at REDCAT, Los Angeles; Chisenhale Gallery, London; Radio Athènes, Athens; the Poetry Project, New York; the Venice Architecture Biennale; and the Sharjah Biennial 13. Latimer was editor-in-chief of publications for documenta 14 in Athens and Kassel. She is currently faculty at Zürcher Hochschule der Künste, in Zurich, and, with Chus Martínez, runs a new research project at Institut Kunst, in Basel, that focuses on issues of gender, language, power, and artistic practice.
Photo: Quinn Latimer at DRAF by Josh Redman
Event is free and will be held in English.
Project is partially funded by the Lithuanian council for culture and Ministry of Culture of the Republic of Lithuania.
__
The publications presented throughout the opening will from now on be available for reference alongside similar collections compiled by art critic Alfonsas Andriuškevičiaus, castillo/corrales gallery, graphic designer Linda van Deursen, writers and editors Chris Kraus and Hedhi-el-Kholti (semiotext(e)), and others.