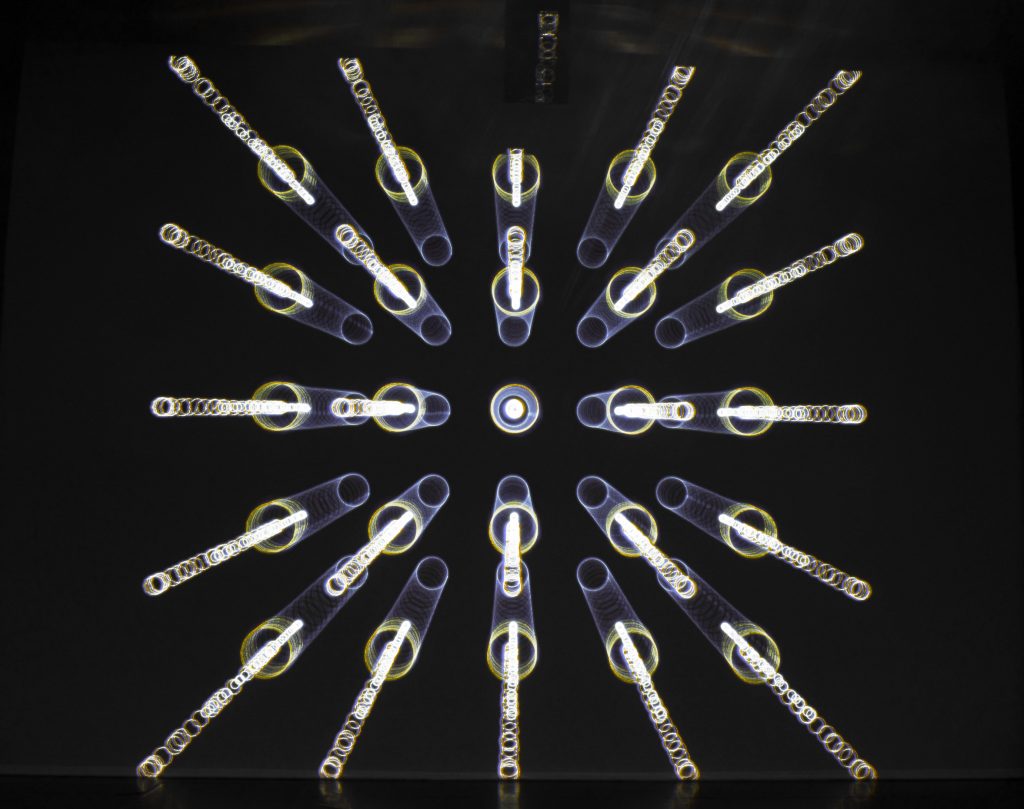 German computer music composer, lecturer, sound engineer, one of the main creators of music software Ableton Live and a member of electronic music project Monolake, Robert Henke is coming back to Vilnius. His audiovisual laser performance Lumière will take place at the Contemporary Art Center in Vilnius on the 7th of November, 2014.
After it's tremendous premier at Unsound festival in Krakow, Poland, in 2013, Lumière has been touring through many prestigious contemporary music festivals in Europe, Japan, USA and Canada. During the performance powerful lasers draw rapid successions of morphing shapes and connected points in space whilst musical events provide a syncopated rhythmical counterpoint. Lumière is an immersive multi sensory experience, exploring the limits and possibilities of a commonly underrated medium.
Contemporary Art Center for this event was not chosen by accident. R. Henke is feeling nostalgic about this place where he has performed with Monolake in 2004. This time 18th version of Lumière will try to erase boundaries between live concert and art installation.
R. Henke is working in fields of art installations and performances connecting new technologies, electronic music and visual arts. His material is computer generated sound and images, field recordings, photography and light; transformed, re-arranged and modulated by mathematical rules, real time interaction and controlled random operations. His work has been presented at Tate Modern London, the Centre Pompidou Paris, PS-1 New York, the Art Gallery of New South Wales in Australia, and on countless festivals.