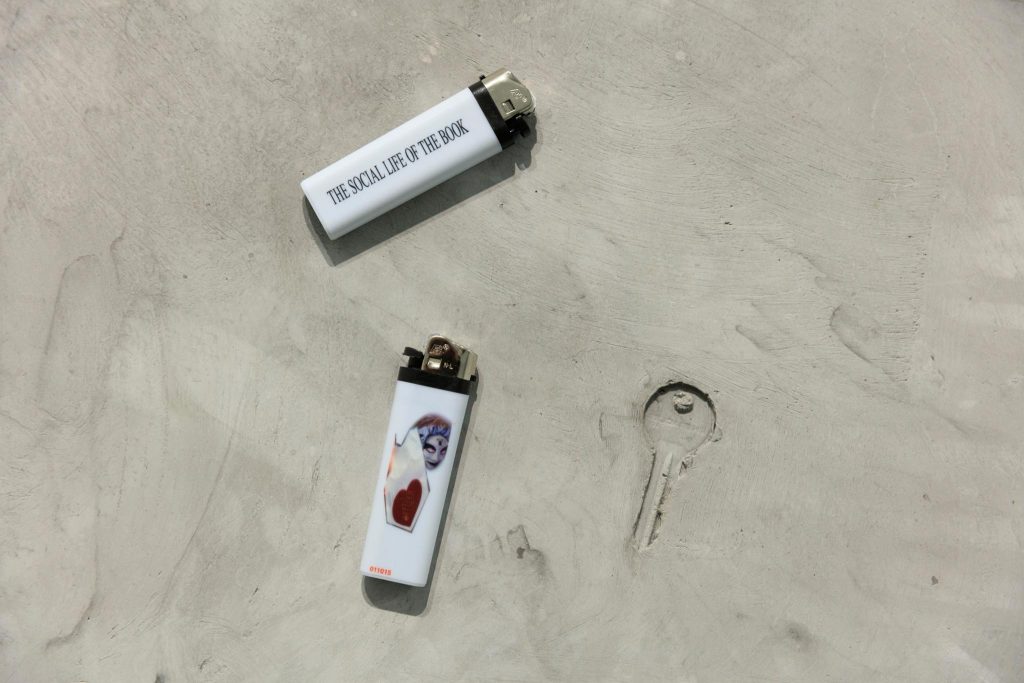 Thursday, 8 December at 7 pm at CAC Reading Room
The current, renewed interest for the book and printed matter in contemporary art has been marked by a shift: it's not only books as such that are the objects of the attention of artists, authors, graphic designers, curators, readers – but also the multiplicity of practices, and the possible spaces and actions, that printed objects may open to. Indeed, publishing can be defined today as a complex working site, where questions of production and collaboration are articulated with the notion of public(s) itself. The book is considered as holding a specific agency, organizing around and beyond itself people, spaces, ideas.
An expression was coined, not long ago, in order to address such issues: The Social Life of the Book. As the title for a publishing project initiated by the Paris-based collective castillo/corrales, it is a collection of pamphlets, bringing together different writers, whose texts reflect on the ways they engage with reading, designing, publishing, and distributing books, today. It's a collaborative, ongoing research, that aims at opening new possibilities and ideas regarding publishing.
Benjamin Thorel, who was one of the members of castillo/corrales, and who is one of the editors of The Social Life of the Book series, will give a lecture at CAC RR addressing not only this project, but also the notion itself, its roots and origins, and its echoes.
For this occassion, the new piece by artist Clément Rodzielski will also be presented at the CAC RR. The work titled Winter Landscape (Fall/ Winter) (2016) is the first in the series of Reading Room's newly commissioned season-oriented artworks, functioning in relation to the talk programme here. Part background, part edition – this new work by Rodzielski touches on the landscape painting tradition (Averkamp, Brueghel) and its relation to the climate change conundrums, both throughout the history of art and the nowadays peaks.
Started in 2010, The Social Life of the Book develops as a publication series of 16-page, saddle- stitched signatures, available on postal subscription and in selected bookstores. It is designed by Will Holder; and published by Paraguay, Paris. The collection will also be hand-bound into a single volume, whose edition is determined by demand.
SLOB #1-8 now is part of the permanent display of CAC Reading Room. You can find them in the Dutch graphic designer's Linda van Deursen's Recommended Readings' collection. A full list of compilation can be viewed here.
Benjamin Thorel is an art critic, editor, and curator. He's co-running Section 7 Books, a bookstore in Paris focusing on independent publishing, and he's part of the team of Paraguay. In 2012 he completed MA research on editorial practices by contemporary artists at the EHESS, Paris, aiming at rethinking the vocabulary and methods of analysis of publishing in the art context.
Clément Rodzielski is an artist living in Paris. He studied at the École Nationale Supérieure des Beaux-Arts in Paris and has had various solo exhibitions throughout France but also in Rome and Berlin. His recent artist book Aube (2015) was edited by Benjamin Thorel and published by Paraguay Press.
A talk will be held in English, entrance is free.
Event is supported by Lithuanian Council for Culture.
Image: castillo/corrales, Situation for the Social Life of Book, 2015. Courtesy of castillo/corrales and the artists. Commissioned and produced by Frieze Projects 2015.