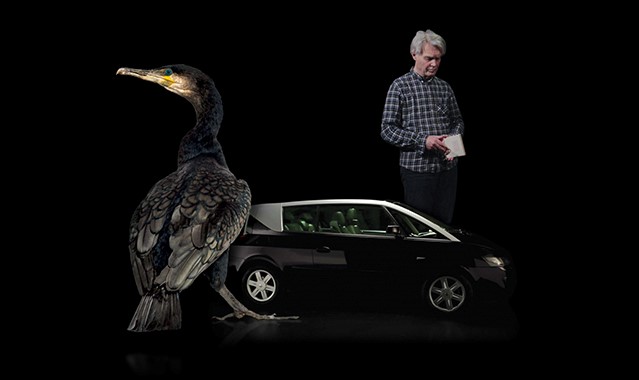 Saturday, 8 September, 7pm
Simon Dybbroe Møller's most recent video pieces have dealt with a car, a bird, and a poet respectively. Seemingly disparate, yet oddly specific objects or beings, they are things that seem to belong to a different time, products of a kind of expected evolution. Anachronisms. The videos are visually imitative and formally quotational, allowing us to experience structuralist filmmaking wrapped as advertisement, trippy sequences interfering in a nature documentary, and a portrait film and poetic recitation intruded by computer generated phenomena. Supported by a newly commissioned text by Mihnea Mircan, Dybbroe Møller and Post Brothers will screen these videos, and discuss anachronism and the relationships between technical objects, bodies, generic tropes, and photographic representations in the context of Dybbroe Møller's practice.
Simon Dybbroe Møller's exhibition The Middle Ages opens at the Contemporary Art Centre, Vilnius on Friday, 7 September at 6 pm and will be on view until 18 October.