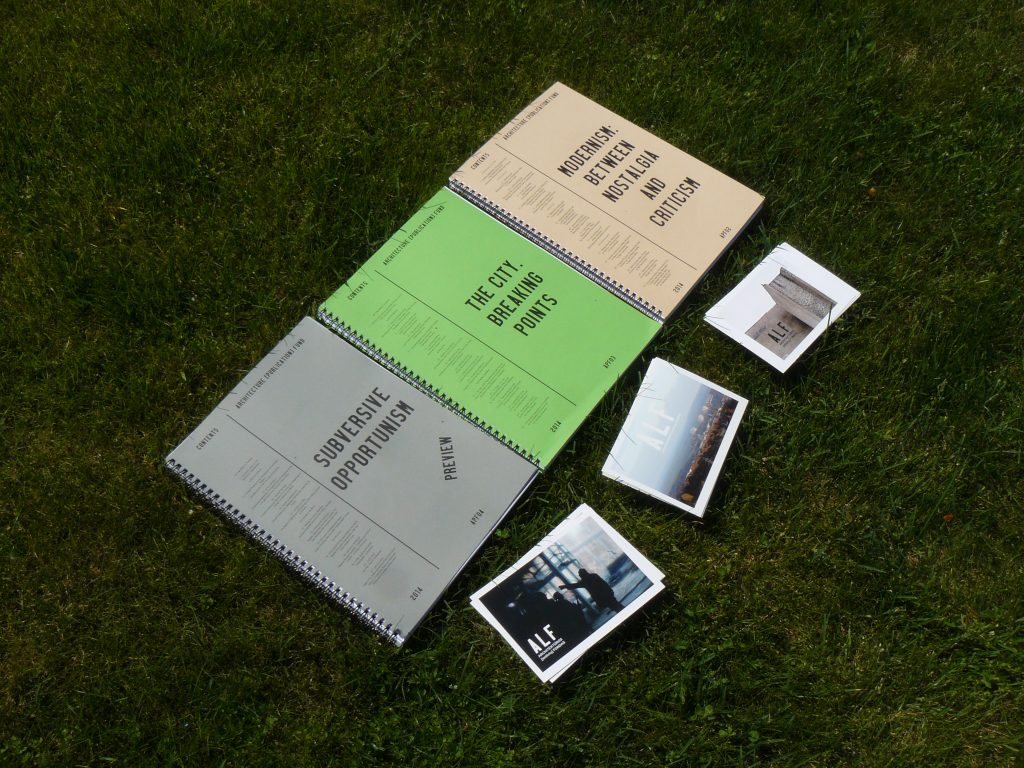 Thursday 4 June, 7 pm at the CAC Reading room
Organiser: Architecture [publication] Fund
Architecture [publication] Fund presents the latest issue of 'Subversive Opportunism' and invites to a discussion on publishing formats that enable new and unexpected research in architecture, urbanism and design.
According to architect and researcher Ines Weizman, the practice of dissidence in architecture stands for exploration of the possibilities of practice challenging the conventions and limits of both architecture and the dominant socio-political paradigm; "to further look at and listen to what you draw on as an architect, who you involve in and through your work, and the meaning of your actions". 'Subversive Opportunism' presents the documentation of the lecture series 'Dissidence through Architecture' (curators Ines Weizman, Jurga Daubaraitė and Jonas Žukauskas) that explored this notion of dissidence. The possibility of resistance, refusal of participation or critical work "from within" is questioned in the case studies, spreading throughout different geopolitical contexts from Istanbul, Stockholm or the other public space – the information flow of social media. The methods and strategies presented in the publication will be reviewed by culture politics researcher Skaidra Trilupaitytė and the editors of the issue, curator Viktorija Šiaulytė and architecture historian Marija Drėmaitė. The publication can be accessed online via: http://archfondas.lt/leidiniu/alf-04/maistaujantis-oportunizmas
The presentation is followed by the discussion on the future of publishing and independent research as well as criticism in architecture and urbanism together with Ūla Ambrasaitė, founder of the publishing house 'Lapas' and Matas Šiupšinskas, critic and architect. Architecture [publication] Fund aims to create space for long-term, multifaceted and interdisciplinary research on our everyday surroundings, spatial practices and their representations. When today's media is pressured to generate content as fast as possible and receive as many clicks, what would be the future for research and discussions, requiring a slower and more considerate look? How research of academic ambition could be communicated to a wider audience? What kind of platforms could be used to discuss important processes happening in architecture real-time? How these platforms could enable the community of architecture and design theoreticians and practitioners to understand their role better?
The event is presented by Architecture [publication] Fund team: Marija Drėmaitė, Indrė Ruseckaitė, Viktorija Šiaulytė.
More information:
[email protected]
+37069873217