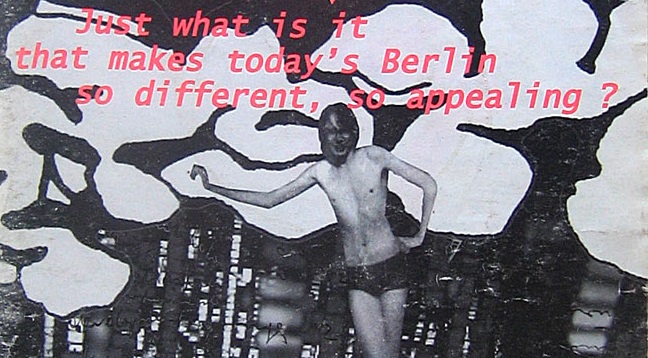 Public talk: Friday 10, June at 7 pm
Reading group session: Saturday 11, June at 3 pm
In Berlin, between 1995 and 1998 Martin Ebner and Nicolas Siepen co-organized a collective art space and the experimental music project 'Zigaretten Rauchen'. At the time they also independently started to develop their interest in making publications and publishing as an artistic practice.
Martin Ebner, together with Ariane Müller, Nikola Dietrich and Henrik Olesen is part of the editorial team of STARSHIP, an artists run art magazine based in Berlin which was founded in 1998. 'Starship Magazine' currently is published twice a year and brings together texts and image contributions by writers and visual artists focusing on contemporary art, literature and poetry.
Nicolas Siepen became co-founder of the publishing house 'b_books', that publishes books on art, performance, urbanism, queer theory, film studies, activism, art history and politics.
In the public talk they will aim to unfold a possible conjunction between publishing and creating spatial and social relations around images, texts, and printed matter. In the reading group session they invite you to read and discuss 'How to Disappear' by Haytham El-Wardany, which relates to a post-revolutionary Cairo. It designs a set of aural exercises that shows the readers how to disappear, reappear, join a group, leave a group, and other necessary skills. Its Annex is a lexicon of some of the sounds that dwell in or are banished from the Egyptian middle class household.
Events will be held in English. Admission is free of charge. RSVP for the reading group session to receive the texts in advance: [email protected]
Martin Ebner is a Berlin based artist, filmmaker, publisher, and a founding editor of 'STARSHIP'. He is currently developing an exhibition together with Berlin based artist Kitty Kraus that will open at the CAC Vilnius in September, 2016.
Nicolas Siepen is a Berlin based artist, filmmaker, writer and publisher, co-editor of the magazines 'A.N.Y.P.' and 'Assembly International', a co-founder of the Performing Arts Forum (PAF) St-Ertmé, France. Since January 2009 he is Professor of visual arts and film at the Academy of Contemporary Arts in Tromsø, Norway.
Haytham El-Wardany is a Berlin-based Egyptian writer. He has published short stories and literary works and has participated in a number of art projects in Berlin and in Cairo. In 2016 he presented at the 46th Berlinale Filmfestival the book "The Hanging Garden of Sleep", a literary undertaking that cautiously seeks to approach sleep through inflecting three broad questions: the question of identity, the question of politics, and the question of language. For further reading of Haytham El Wardany – 'Natural Law' in STARSHIP no.12.
The project 'The Book to Come' is developed by Bulegoa z/b in collaboration with book designer Filiep Tacq as part of Corpus, network for performance practice. Corpus is Bulegoa z/b (Bilbao), Contemporary Art Centre (Vilnius), KW Institute for Contemporary Art (Berlin), If I Can't Dance, I Don't Want To Be Part Of Your Revolution (Amsterdam), Playground (STUK Kunstencentrum & M-Museum, Leuven), and Tate Modern (London): www.corpus-network.org.
Corpus is co-funded by the Creative Europe Programme of the European Union.
The presentation of the project The Book To Come at CAC Vilnius is supported by Lithuanian Council for Culture.