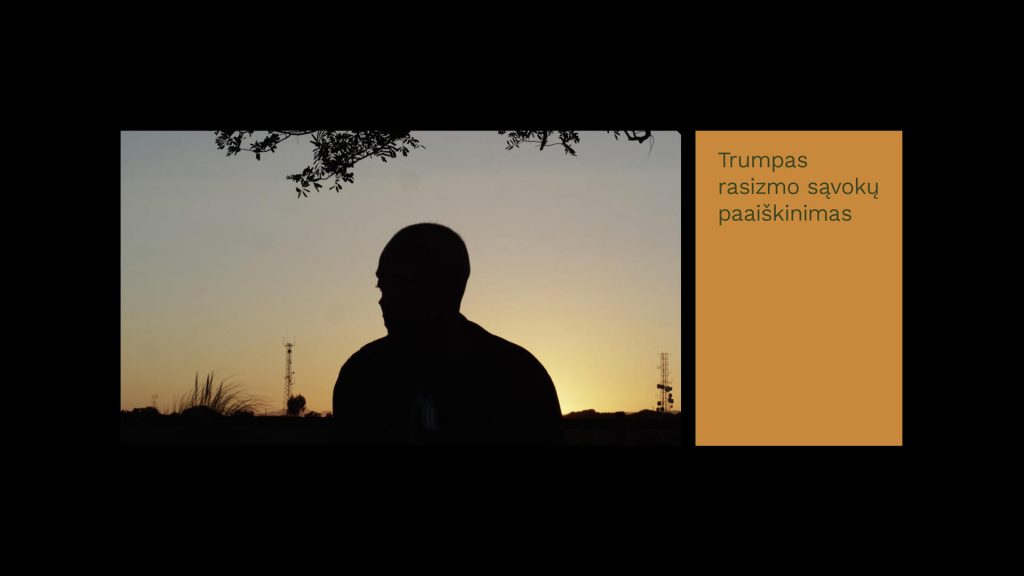 In the context of Arthur Jafa's exhibition, the Contemporary Art Centre has published a printed version of the brief glossary of racism initiated and compiled by an independent initiative earlier this year. The Lithuanian-langauage publication is accessible online and is open for further additions and corrections; the printed version has been produced for the convenience of readers and will be distributed for free with the help of a number of distribution partners. The launch is an open platform to discuss why and for whom this glossary is needed.
Please join the discussion on Tuesday, August 4 at 6pm with participation of KAMAL AHAMADA, researcher or informal education and theories of race; AGNĖ PAKŠYTĖ, representative of Lithuanian Centre for Human Rights; and VIRGINIJA JANUŠKEVIČIŪTĖ, curator of Arthur Jafa's exhibition. Discussion will be moderated by JUSTINA ZUBAITĖ, book distributor and curator of the exhibition's event series.
The event will open with a brief introduction to Arthur Jafa's exhibition and the event series "race Conversation" that Virginija Januškevičiūtė and artist, curator and filmmaker Gerda Paliušytė organised at the CAC in the winter of 2019/2020.
The invited participants will help opening such topics as structural violence and inequality in Lithuania and the rest of the world; it's an occasion to discuss social vulnerability of ethnic minorities, cycle of poverty and uneven access to education. The discussion will also touch upon the challenges of translation and everyday language, cultural appropriation and violent language in public media.
The event title is a quote from "Dreams Are Colder than Death" (2013) by Arthur Jafa. A still image from this film is also used in the event cover.
The event will be held in English. Participation is free of charge.
More about the participants:
KAMAL AHAMADA is a French citizen currently living in Lithuania. He is a school teacher, activist, and public speaker who regularly holds talks in the fields of Postcolonial studies and Critical Race Theory as an independent researcher. Ahamada's areas of interests: non-formal liberatory education, postcolonial arts and cultures, racial trauma, theology of liberation
VIRGINIJA JANUŠKEVIČIŪTĖ is Deputy Director at the Contemporary Art Centre, where she has curated numerous exhibitions, including the XII Baltic Triennial in 2015. She is also co-founder of the publishing initiative The Baltic Notebooks of Athony Blunt. She curated Arthur Jafa's exhibition that's currently on view.
AGNĖ PAKŠYTĖ is project coordinator at the Lithuanian Centre for Human Rights (LCHR). She focuses on issues hate crimes, hate speech, domestic violence, gender equality education and discrimination in Lithuania. She acts as an advocate, educator and various project initiatives.
JUSTINA ZUBAITĖ is coordinator of art publishing projects and co-founder of the independent bookshop Six Chairs Books. Zubaitė curated the CAC's Reading Room from 2014 to 2019; in 2020, she organises the event series that accompanies Arthur Jafa's exhibition.