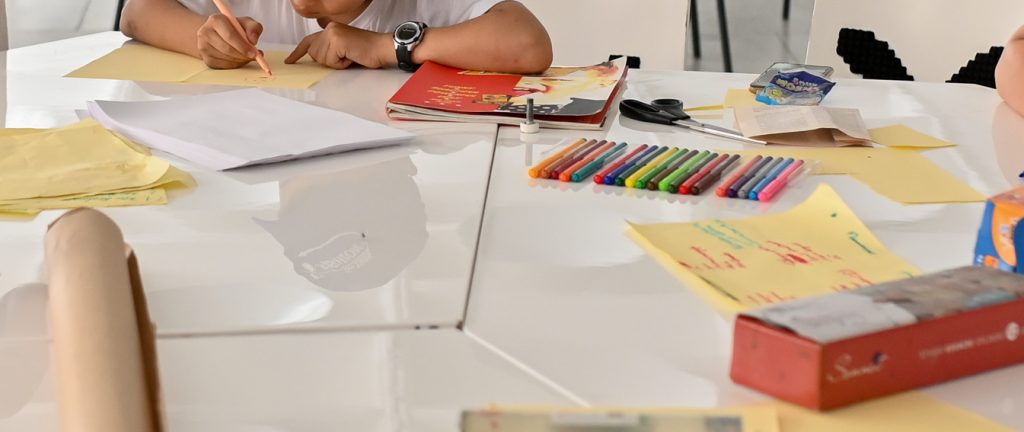 Contemporary Art Centre is pleased to announce three workshops exploring processes behind exhibition-making for 13-15 years old. 
What ideas can emerge for a new exhibition when walking around the empty CAC exhibition halls? In the workshop, students will create an exhibition – they will become researchers, artists and exhibition curators. By sharing their stories and thoughts inspired by objects found at the CAC, the participants will create the exhibition for themselves.
Build-in three core workshops are the following topics: Artistic research, Collaborative work, Language and Narrativity. By adopting the principle of aggregation applied in the fields of information processing, individually developed ideas will be discussed in groups that will lead to one concept and collectively produced exhibition. During three activities we will ask: how do bodies move in spaces designed to exhibit and preserve artefacts and works of art? What is artistic research for and how does it stimulate everyday creativity? What words really slip from our tongues as we wander through the echo-filled halls?
The format of these workshops is a result of the research of methods and tools that aid curators and art educators to encourage creative, non-hierarchal group work and the development of critical thinking that enable to engage of different age groups and communities. The sessions will be led by an art educator, artist and CAC curator, who will help participants to discover ways of creating art and exhibitions together. Groups of students are invited to participate in one or all three workshops.