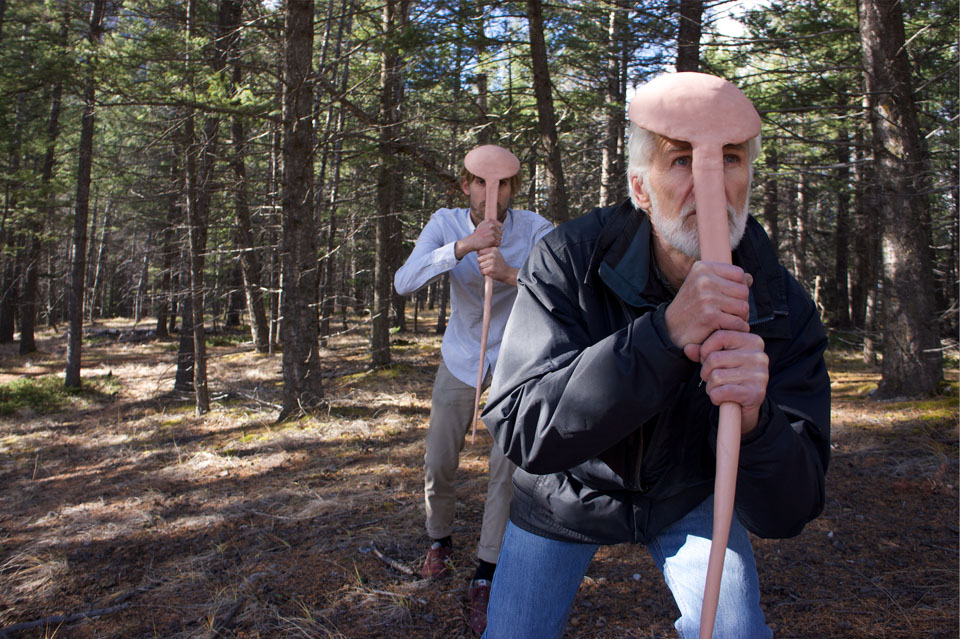 December 5th – 6th Saturday and Sunday 4-7 pm in the Arts Printing House the artist Ieva Misevičiūtė will give a workshop CASCADE OF IDIOSYNCRASIES.
CASCADE OF IDIOSYNCRASIES, The aim of the workshop is to activate a broader creative apparatus through a number of physical and mental exercises, derived from Butoh, Action Theater and other dance/theater techniques. Sometimes we will be going into deeper states of mind in order to excavate and reach for a form of intelligence residing beyond our humanness. We will examine and collect idiosyncrasies – very personal occurrences in our minds and bodies. Eventually, we'll treat those as seeds for planting further creative acts: be it a dance, a character, a beginning of a film, a sculpture or a painting. This workshop is based on my belief that as artists we should first and foremost be experts on ourselves as very intricate creative machines (a study which most probably will take a life time). A type of vertical research in addition to a more horizontal collection of knowledge and facts.
Ieva Misevičiūtė (b. 1982) is a New-York based performance artist, holds a research MA in Cultural Analysis and MA in Political Studies from the University of Kaunas and Amsterdam respectively. 'PhD dissertation defense is one of the most exciting performances you'll ever do in the academic world' – says the artist. Misevičiūtė worked as a clown in the circus throughout her youth, has backgrounds in various movement and improvisation techniques. Today the geography of her shows is … wide. She has performed in such venues as (selected): MoMA PS1, The Kitchen, New York; Time-Based Art Festival, Portland; Beursschouwburg theater, Brussels; dOCUMENTA (13), Kassel; de Appel Art Center, Amsterdam; Center Pompidou, Paris; Performa 09 New York; Swiss Sculpture Exhibition Biel-Bienne, Le Mouvement: Performing the City and more. Her practice combines physical theatre, dance, stand-up, Butoh, perverted academic language and sculptural work.