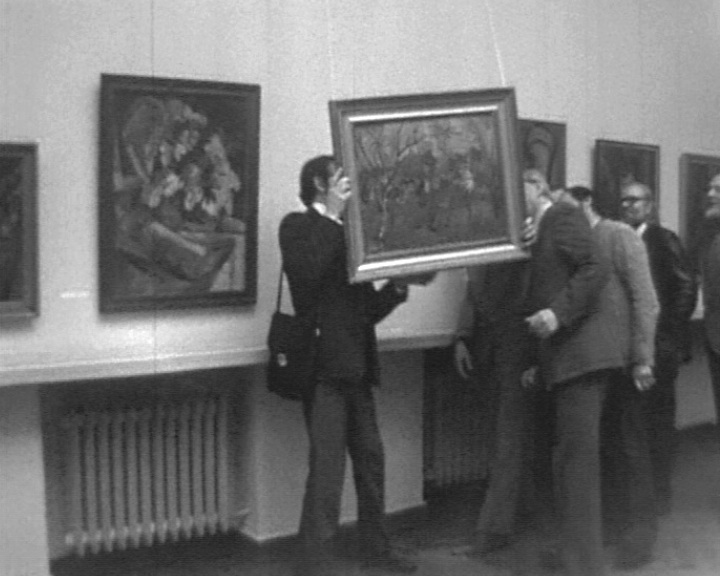 Algimantas Kunčius is known as one of the distinguished Lithuanian photographers of the older generation and a long-term photo correspondent of the cultural weekly Kultūros barai, where he was later editor of its photography pages. He is the author of the portrait series Meetings (1964–1984) and Sundays (1968–1985) and has documented cities in the photography series Munich in April (1990) and In the Streets of Vilnius (since 1975). Kunčius was awarded the Lithuanian National Prize for his photographic landscape series Distant Images published in book format in 2001.
Between 1979 and 1984 there was a brief period in Kunčius' oeuvre when he was actively filming with a 16 mm camera. This exhibition presents films from his informal film archive amassed during these years that comprise portraits of places and people filmed in a unique photographic manner. Capturing his personal and cultural milieu with a freely operated camera Kunčius has immortalised many of Lithuania's artists and culture creators including scenographer Liudas Truikys, painters Antanas Gudaitis and Augustinas Savickas, stage director Juozas Miltinis, musicologist Vytautas Landsbergis, philosopher Romualas Ozolas, art historian and critic Halina Kairiūkštytė-Jacinienė, photographer Antanas Sutkus and singer Giedrė Kaukaitė.
The majority of Kunčius' films have been digitised specially for this exhibition and will be screened publicly for the first time.
Image: 16 mm film still from Algimantas Kunčius' Vilnius artists at the painter Viktoras Vizgirda 80th anniversary exhibition. M.K.Čiurlionis State Museum of Art, Kaunas. 1984
Exhibition is supported by: Culture Support Foundation of the Republic of Lithuania