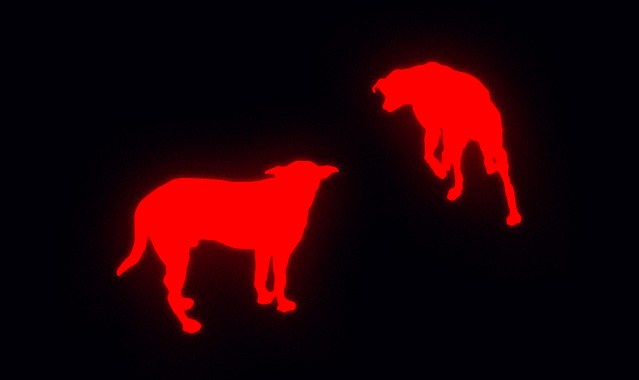 "Luminous Shadows" is Thai filmmaker and artist Apichatpong Weerasethakul's first solo exhibition in the Baltic States. This exhibition is part of a larger project "Luminous Shadows: Selected Installations & Film Retrospective of Apichatpong Weerasethakul".
In the artist's own words, the project "reveals different memories of light. Some of the works are an investigation of my home-region of Isan in northeastern Thailand. Some are dreams. Some are simply looking. But all of them are personal." His films and video installations form a multi-layered universe where characters and themes travel from one work to another. The exhibition in the CAC's Great Hall presents video works and installations the artist has created over the last fifteen years.
Weerasethakul's work is a subtle examination of history, memory, power and freedom. It is inseparable from Thailand's history and political reality – his native region and its people feature in many of his films and video installations. Weerasethakul is concerned with the ties between past and present that shape Thailand today. He often speaks of the social challenges of the contemporary world and gives voice to those silenced by history and marginalised by society. At the same time, his work possesses a distinct language of magic and playfulness.
Glowing dogs, a blazing screen, a dim lantern or popping fireworks create a metaphor of fragmented human consciousness. Dreams and memories, realism and surrealism, politics and mythology intertwine, not as opposites but rather as variations of the same phenomenon.
In parallel to the exhibition, Weerasethakul's film retrospective will run at the CAC Cinema and Skalvija Cinema Centre during which all eight of the director's feature films and four short film programmes will be screened.
Apichatpong Weerasethakul (b. 1970 in Bangkok, currently lives and works in Chiang Mai, Thailand) has been making films and videos since the early 1990s. Working independently of the Thai commercial film industry, he is active in producing and promoting experimental and independent filmmaking through his company Kick the Machine, which he founded in1999. Weerasethakul's film Tropical Malady (2004) won the jury prize at the Cannes Film Festival, and his film Uncle Boonmee Who Can Recall His Past Lives (2010) received the Palm d'Or at the same festival. His work has been presented widely in art and film contexts internationally, including the 11th Sharjah Biennial in the UAE (2013), dOCUMENTA (13) in Kassel, Germany (2012), Liverpool Biennial (2006), Busan Biennial (2004), the Istanbul Biennial (2001); and in solo and group exhibitions at art spaces including Tate Modern, London (2016); Haus der Kunst in Munich, Germany; Walker Art Center, Minneapolis; The New Museum, New York; Irish Museum of Modern Art, Dublin; and Musée d'Art Modern de la Ville de Paris among others. Since 2015, Weerasethakul has been developing his first theatre project Fever Room.
Image: Video still from Apichatpong Weerasethakul's video installation The Palace (2008).