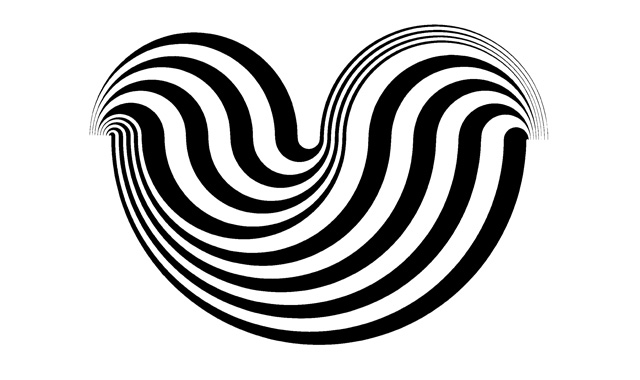 Bridget Riley is one of Britain's best-known artists. Since the mid-1960s she has been celebrated for her distinctive, optically vibrant paintings which actively enlarge the viewer's sensations and perceptions, producing visual experiences that are complex and challenging, subtle and arresting.
Bridget Louise Riley was born in London where she attended Goldsmith's College and Royal College of Art. Awarded the International Prize for Painting at the Venice Biennale in 1968, she also holds honorary doctorates from the University of Oxford and the University of Cambridge. Since her first solo exhibition in London in 1962, Riley's work has been exhibited widely in Europe, Japan, and Australia.
This definitive survey of over 40 screen prints, selected by the artist, offers a rare opportunity to examine the preoccupations and development of Riley's involvement with this medium over the last four decades. Although known for her large, abstract paintings, in which optical effects are created through subtly shifting patterns; Bridget Riley has also produced prints throughout her career.
The exhibition begins with Riley's innovative black & white screen prints on plexiglass from the 1960s, in which she reflected the excitement and innovation of the decade by printing onto the reverse of this new, synthetic material. It then moves through her experiments during the 70s and 80s when she realised the potential of the medium to explore her arguments about colour relationships. The exhibition concludes with a print produced by Riley to coincide with her successful painting retrospective at Tate Britain last year and a recent large scale print (3m x 1m) based on wall drawings, in which she pushes the medium to its limits.
Technically innovative and visually striking, this body of work constitutes one of the finest contributions to the medium of screen printing achieved by a British artist in the late twentieth century.
This exhibition was originally initiated as a National Touring Exhibition organised by The Hayward Gallery, London for the Arts Council England and toured to UK venues throughout 2002/2003. The artist and her representative have offered the exhibition to the British Council for a limited 18 month tour.