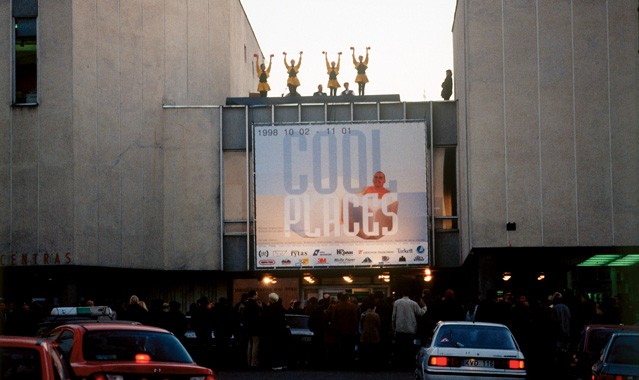 Artists:
Arturas Raila, Fredrik Wretman, Evaldas Jansas, Anika Tonts, Anita Zabilevska,Deimantas Narkevicius, Olafur Eliasson, E-LAB(Arvids Alksnis, Martins Raitniks, Peteris Kimelis, Dzintars Licis), Miriam Backstrom,Ingar Dragset, Michel Elmgreen, OLO (Marko Voukola, Pasi Karjula),N55 (Jon Sorvin,
Rikke Luther, Cecilia Wendt, Ingvil Aarbakke), Dainius Liskevicius, Dominik Lejman, Aida Ceponyte, Valdas Ozarinskas, Borre Saethre.
Curator: Kestutis Kuizinas
Cool is a special word, as its slang connotations (very good, excellent, superb) today are far more important than its direct meaning (moderately cold,composed, dispassionate). Cool is also special because of its spread, as this word has already become one of the basic terms of social discourse of the second half of this century. Cool signifies a universal ideal and therefore easily passes state boundaries. Cool does not need a visa – it is never translated into the languages, the speakers of which use it. On the other hand, the connotations of the word cool as something cold and indifferent are characteristic of the Baltic and particularly Nordic region, as very often the art of these countries is described as unemotional and static.
"Cool Places" was a possibility for artists of the Baltic region to reveal their personal attitude to the materialized meanings of the word cool.