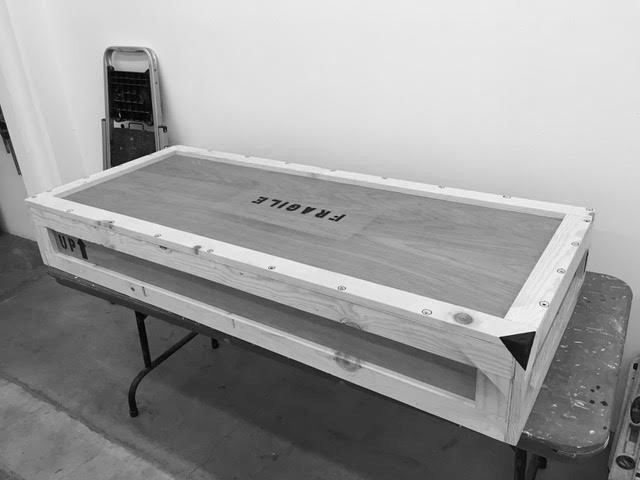 Who's Werner? is a group show that looks into the practices of highly skilled thinkers, craftsmen, lovers who have collaborated with an artist over a long period of time.
The title of the show is a reference to Martin Kippenberger's project Lieber Maler, Male Mir from 1981, for which Kippenberger commissioned a professional billboard painter called Werner to realise a series of large realist paintings of himself. Although Kippenberger fully acknowledged Werner's role in his project, nobody knows more about Werner than his first name. Werner might not even be real, yet he embodies a figure whose work commonly is kept a public secret. Through a number of case studies the show unveils these mutualistic relationship that lay at the heart of collaborations, while also exposing the misconceptions that exist around how a piece of art is made as well as the structures that keep those misconceptions intact.
IMPORTANT DATES
September 6, 18:00
Grand Opening!
September 7, 18:00
Guided tour with the curator Yana Foqué
November 3, 15:00
Book Launch: Grace Crowley by Riet Wijnen
As an addendum to the exhibition Who's Werner? Kunstverein Publishing is proud to present "Grace Crowley", a publication based on the letters send to the Australian abstract painter and teacher Grace Crowley. For the publication this correspondence have been transcribed and categorised by Riet Wijnen to construct an alternative biography solely through the relationships Crowley maintained throughout her life.
Earlier in this series Kunstverein Publishing brought out "Marlow Moss". Both books give an insight into the lives of two spectacular women. CAC is delighted to host the Baltic launch of this special publication with a reading by the editor, followed by an interview about these two projects and their relation to the show.
November 3, 15:00
Finissage of the exhibition
Last chance to see the exhibition in Vilnius, before it is taken down and packed up to travel to Kunstverein Amsterdam where, like a fenix it will rise up again just in time for the Amsterdam Art Weekend.
EDUCATION PROGRAMME
Daily – a treasure hunt through the exhibition
On request – the workshop Who's Werner?