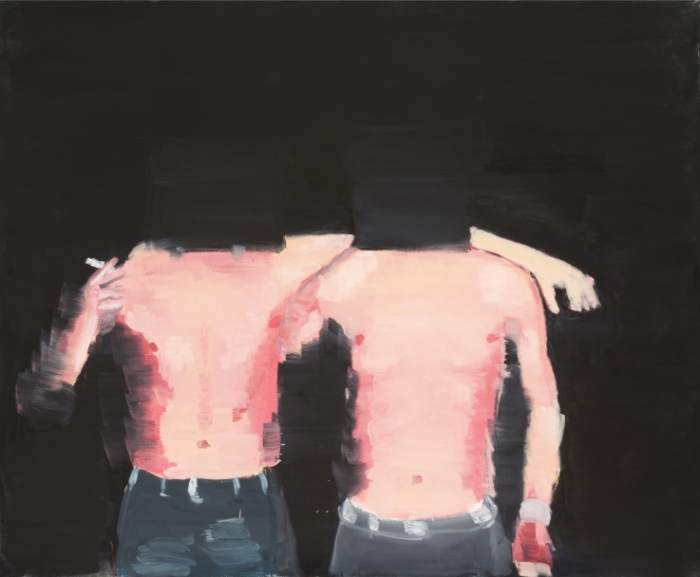 "From Dusk till Dawn" is the first exhibition of queer history and culture in Lithuania, showing pivotal moments of LGBT activity and related art projects from 1993 till 2013. The historical documentation (photographs, TV reportages, publications) together with art works reveal the political, social and individual struggle for equal rights and recognition. The exhibition combines anthropological and visual perspectives and invites the viewer to follow an interactive timeline.
The exhibition spaces create a symbolically subversive context. The CAC basement is a reminder of marginal queer places of the 1990s and stands for a metaphor of the closet. Now it is open to everybody willing to explore queer reflections in contemporary Lithuanian art: manifestations of different sexualities, homoerotic passion, censorship, performative bodies, marginalisation, living together.
The Reading Room is a place for active remembering, being together, spending time reading and discussing. Queer narratives spread out from the timeline to the walls, windows, tables and shelves of the library. (De)constructions of historical context happens in the present together with readings of queer poetry. The exhibition is accompanied by a catalogue in English and Lithuanian.
Curator – Laima Kreivytė, assistant – Dalia Mikonytė. Architect – Julija Reklaitė. Organiser – Lithuanian Gay League (LGL).
Illustration: Adomas Danusevičius, Becoming minority, 2012.
Collateral events:
Photography exhibition by Aušra Volungė at Marija and Jurgis Šlapeliai House-Museum
Pilies g. 40, Vilnius
Wednesday, 24th July, 5 pm – 7th of August
Poetry reading with Eileen Myles, winner of the 2011 Lambda Award for Lesbian Fiction
Wednesday, 24th July, 7 pm at the CAC Reading Room
Photography exhibition by Virgilijus Šonta (1952–1992) at Modern Art Center, Literatų g. 8, Vilnius
Wednesday, 26th July, 4.30 pm – 16th of August
Queer Words. Poetry and prose readings
July 30, 7 pm at the CAC Reading Room