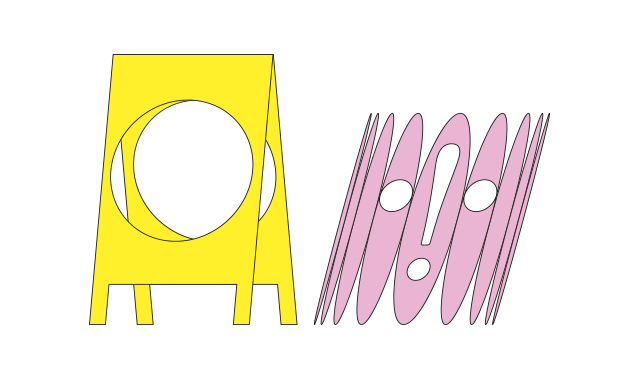 In the autumn of 2019, the Contemporary Art Centre in Vilnius announced an open call to participate in a group exhibition. The open call presented an opportunity to reflect upon the needs of the art field along with its community, and to explore new ways of working together. "We would like to make an experiment – to invite anyone and everyone to propose ideas, projects, events and processes," the curators wrote in the invitation; anything that "seems important, interesting to share or to experience with others."
More than 200 people from various countries responded to the invitation, among them not just professional artists; a small infinity which for the last couple of months have been testing the limits of the CAC. We are very grateful for such an overwhelming response; collectively, the proposals contributed a diverse range of ideas, projects and points of view and each was considered, discussed and thus in some way accepted. Some of the proposals will be implemented and presented in the future or otherwise woven into the fabric of the CAC's future activities. Meanwhile, several dozen artists, curators and collectives will feature in the exhibition "Head With Many Thoughts".
The exhibition is a polyvocal reflection on time, endings, beginnings, transition and change. It offers no single vision for the future – neither hopeful nor threatening – nor one direction of movement: the present time is marked by a range of simultaneous trajectories and multiple choices. Knowing what exactly our actions will change is not always possible; nevertheless, it is important and no less interesting to look out for what is unfolding in front of us, and to act. If the exhibition does not lie, it's the gentle attentiveness, togetherness and care that help us face the uncertainty; and one becomes the necessary "glue" by becoming support, springboard and adventure for oneself and for others.
The original invitation posed the question "Are We Closing?" as its headline, and the exhibition was intended as one of the last projects presented at the CAC prior to a major renovation. The prospect of a hiatus became a pretext for self-reflection and an opening up of the institution, and the exhibition also carries a sense of leaping into the unknown. However, due to an unexpected change in the building's renovation plan, repairs have been postponed and the CAC will continue to operate in its usual spaces for at least another year. But while the anticipated changes have been delayed, thoughts are picking up speed.