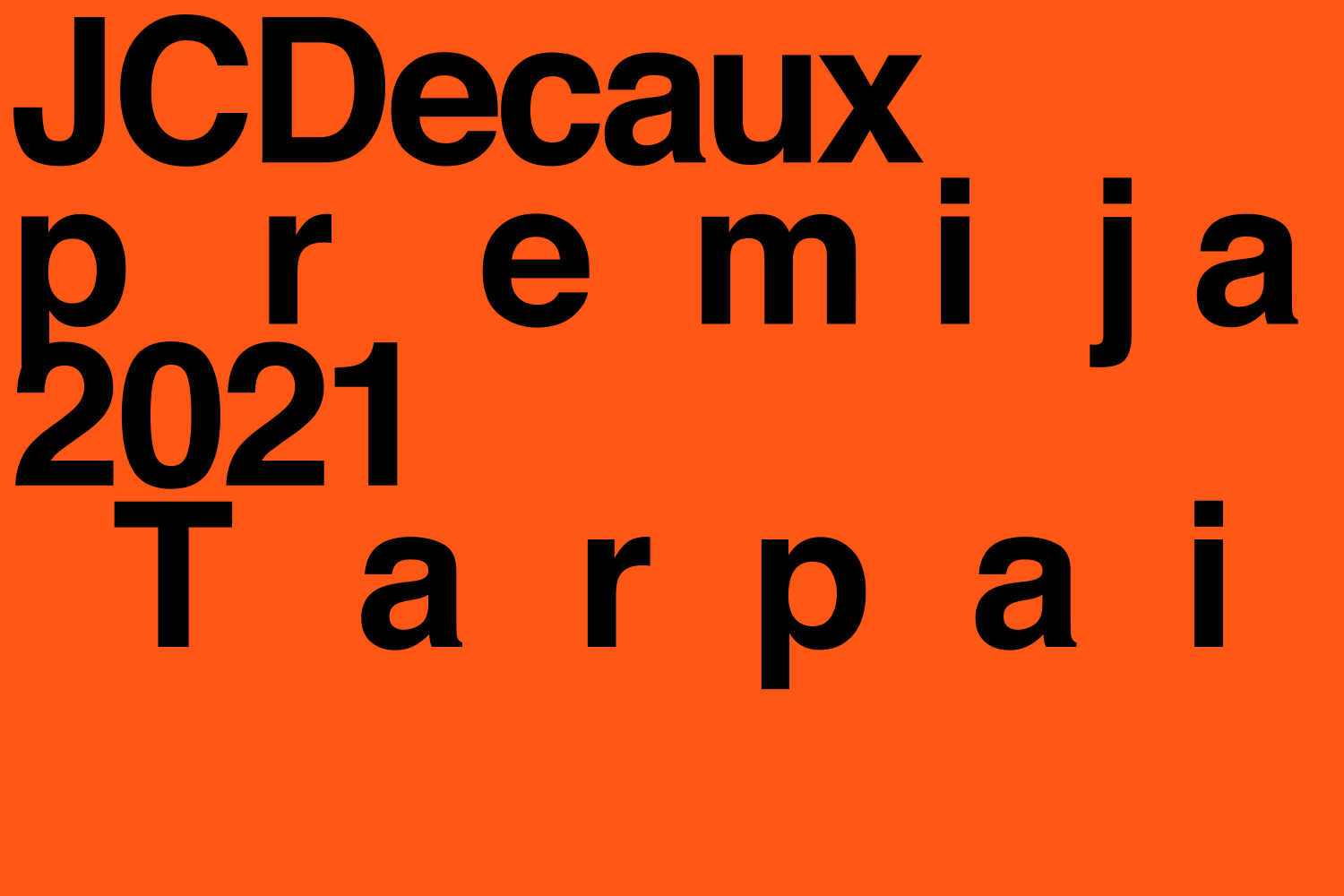 Exhibition at the Composers' House (A.Mickevičiaus st. 29, Vilnius)
The 'JCDecaux Award' is an annual exhibition series established by CAC and JCDecaux in 2016, aiming to promote the works of young Lithuanian artists, their dissemination in Lithuania and abroad, and public interest in contemporary art. The one-time prize of 4000 euros established by JCDecaux is awarded to one artist or team participating in the exhibition for the originality and relevance of the presented work and its artistic expression.
In the gaping silence of the hall dissipate the last whispers that I remember as I turn around; this dwindling pause guides and hurls me into a new medium, and then the rehearsal begins.
Here, in the audition space located in the Žvėrynas district, the air is vibrating; the air that we breathe, the air through which flow silence and the sounds of the musical instruments. Designed by Vytautas Edmundas Čekanauskas, the Composers' House was one of the first masterpieces of post-war modernist architecture, its doors opening in 1966, and its interior remaining unchanged and preserved to this day. The building is important not only for its architectural solutions, but also for testifying to the realisation of a collective utopia – an ambition to build a home and studio town with an audition hall for composers, under the deeply difficult political conditions of the time.
The strata-like plaster walls and the silently tinkling light-scattering drums of the "Saturn" inspire us to uncover the possible conversations lurking in the (inter)spaces. Silence and emptiness become a necessity here, uniting our surroundings into one spatial whole. A space becomes a transitional link, a pause binding a composition into a single unity, a place where different poles come together; where one can take a breath and move on to another theme, another register.
The information that slips into the spaces remains hidden, creating a force that both captures what we have already seen, heard or smelled but not discussed, and leads us down a new path of undiscovered feelings.
The featured artists navigate between different thematic domains: the works presented in the exhibition address the challenges of modern heritage preservation and the pandemic-dictated transference of tactility and intimacy into mediated forms, such as audio messages, telephone conversations and virtual encounters; collective experiences of the queer community are merged with the artist's individual expression to become an experiential video work; geological phenomena resonate with the material reality of the building and the challenges faced, as sinkholes offer new metaphors and a different approach to the unfolding spaces of potentiality; ancient Greek become a sensitive tool for analysing international political agreements and symbolic gestures driven by progress, science, rivalries of world powers and, ultimately, expansion – not only on planet Earth, but also on other celestial bodies.