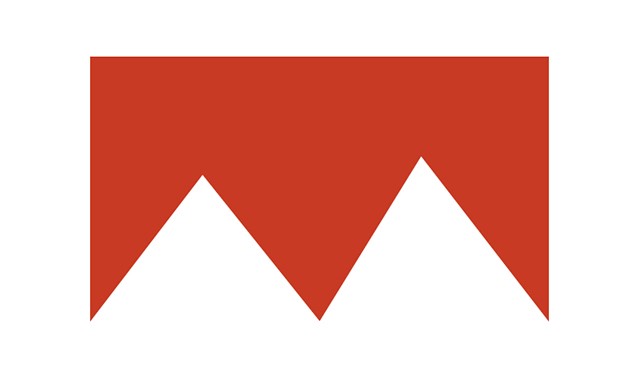 Mindaugas Navakas is an artist whose monumental work and social position has been hugely influential on the contemporary imagination for public urban space in Lithuania. The impact of his work and ideas has been instrumental to the the formation of artists over the past decades. In recent years Navakas withdrew from his long-term teaching position at Vilnius Academy of Fine Arts, dedicating the majority of his time to his own artistic practice.
"Objectivities" is a compact thematic project which presents different trajectories in Navakas' work developed over the last few years. In this exhibition he combines his monumental stone elements with smaller scale works, where he explores and deconstructs cultural references from the materials and objects of mass production that he has commonly used – imported granite from remote countries, cheap wallpaper, ornamented rubber surfaces, mattresses, and kitchen utensils. In this exhibition the artist's enduring interests remain present but he employs new (stone processing) technologies, unusual ways of their use, while referring to the urgent social and economic contexts of their origin and application. The CAC exhibition unfolds his precise and conceptual quest into the fundamental qualities characteristic of minimal – and also classical sculpture – with an emphasis on the material, the volume, the proportion, and the context. The sculptural aspects of his practice are presented by Mindaugas Navakas in a somewhat cosy interior situation, inviting the viewer into a total installation created especially for the South Hall of the CAC.
Mindaugas Navakas (born 1952 in Kaunas; lives and works in Vilnius) is a Lithuanian sculptor who started his prolific practice in 1977. Since then he has been widely exhibiting in Lithuania and internationally including the first Gwanju Biennale (1995) and the 48th Venice Biennale (1999), where he represented Lithuania. In 2014 the National Gallery of Art, Vilnius organised a major survey exhibition of his work. Recognised widely for his monumental work in public space, Mindaugas Navakas' practice also incorporates works of a smaller scale in a wide range of media, alongside important roles in stage design and teaching.