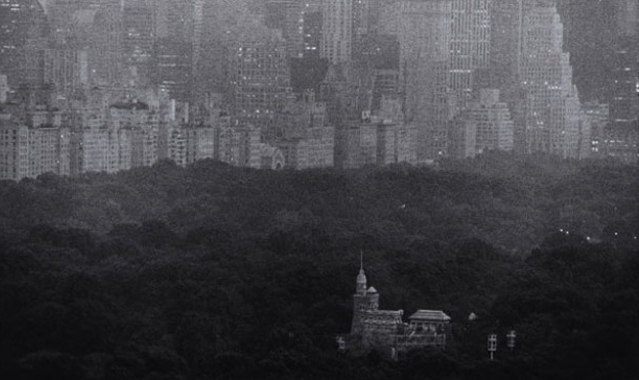 The exhibition-within-an-exhibition SWAN SWALLOW BONFIRE ROSEMARY RECITAL presents new work by six young sculptors from Lithuania. The project plays with the idea of a folly, a 'fantastic', non-functional building that the Cesis Brewery has now become.
Traditionally, follies are built in gardens and parks for no other purpose than amusement and leisurely entertainment; bizarre in their styles as they are, they often provide not just the scenic views of the landscape around them, but also some insight into the minds of those who built them – their world-views, their fantasies and constraints. A ready-made folly, the former brewery provides a similar setting. This exhibition here proposes not one statement but many openings to look at the surroundings – the building, the festival, the park, the town, and beyond. Visitors arrive there eager to temporarily lose themselves, and weave together a series of miniature events they experience into a story that may never be told.
RECITAL
DALIA DŪDĖNAITĖ introduces a music composition by Johan Sebastian Bach, notoriously played by Paul Wittgenstein, a genius piano player who had only one hand. The composition will be performed on Saturday 24 July at 10 am at the opening of the festival's conference. The Vilnius-based artist is involved in a variety of ongoing endeavours of her own as well as of others; in 2010, for the 10th Baltic Triennial of International Art, she joined the biologist Ričardas Kazlauskas in a melancholic project of waiting for a bird, a crested lark, to return to the city of Vilnius.
ROSEMARY
AGATA ERLACHER invites us to taste some rosemary wine and explore the effects that this odorous plant may have on you. It is believed that if the rosemary is smelled – or tasted – in its appropriate intensity, at the right moment, and for the proper duration of time, it helps you remember what you thought you forgot. The artist will leave some rosemary plants growing in the public garden in Cesis to make the experience accessible when the exhibition is over. For the Riga Sculpture Quadrennial in 2008, she landed a life-size blue roof on the corner of Maskavas and Maza Krasta streets. She currently lives between South Tirol (Italy) and Vilnius and often lets her artworks begin and end in conversations.
SWALLOW
JUOZAS LAIVYS and TOMAS DANILEVIČIUS stage a collaborative interpretation of Juozas Mikėnas' statue The First Swallows, created in 1964 and adapted for the premises of the Museum of Revolution (currently the National Gallery of Art) in 1980. The two artists are based in Samogitia (West of Lithuania) and have co-authored a number of sculptures, proposals, performances and exhibitions. Besides his sculptural work, during the last few years Juozas Laivys has written proposals for the programme Vilnius – European Capital of Culture 2049, and a series of poems for artworks on permanent display in public space and the museums.
SWAN
Earlier in 2010, LAURA KAMINSKAITĖ made a sculptural piece consisting of an oval shaped yellow mirror. The paragraph-long title of the artwork was borrowed from a 1908 detective novel The Mystery of the Yellow Room by Gaston Leroux, one of the first "locked room" mysteries in literature. The critic Aaron Schuster wrote after his visit to Vilnius: "In the 'curious case' of Kaminskaitė's installation, we are initially presented with the paradox of looking for something (supposedly hidden) in a place where there is nowhere to hide. On further reflection, however, one understands that what is invisible in the space is nothing other than the spectator's journey, his or her voyage – physical and mental". In Cesis the artist presents a photographic silhouette of a swan and two ways to look at it.
BONFIRE
Iceland-born ELVA OLAFSDOTIR presents a new instalment of a light piece that alludes to minimalist tradition – mainly the work of Dan Flavin, in this case – and a bonfire, a classical setting for storytelling. Earlier, she has once borrowed the logic of a certain sound piece (Alvin Lucier's I am Sitting in a Room) that used the unique resonance of a room to conceal unique qualities of a person by repeating his speech; it is possible that the new installation will repeat something of what you do as well.
SWAN SWALLOW BONFIRE ROSEMARY RECITAL is supported by the Culture Support Foundation of Lithuania. It is a part of Cesis Art Festival.
Illustration: www.nyc-architecture.com