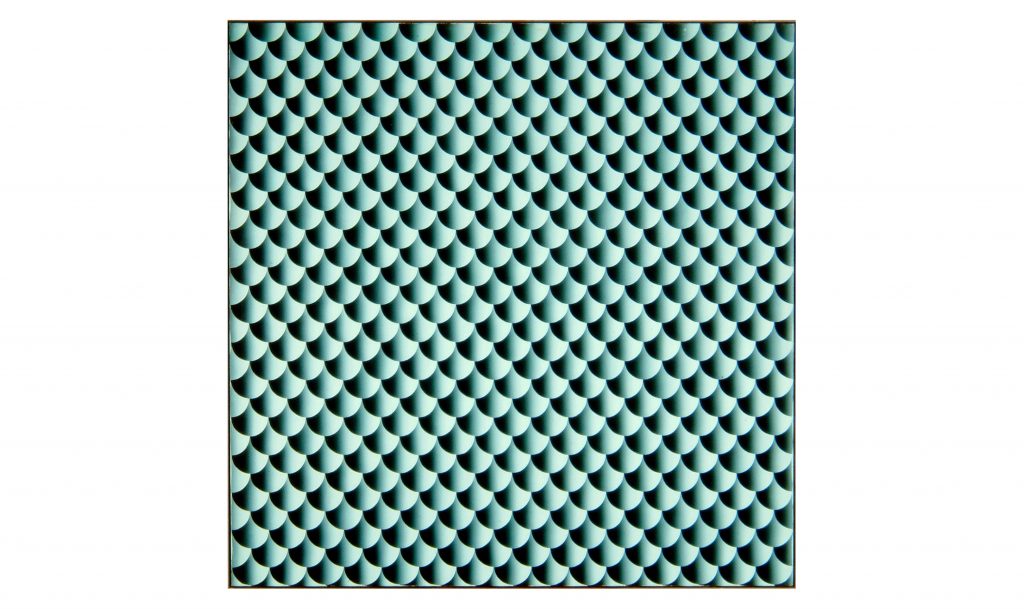 And the fog gets so thick
And the facts disappear.
–Frank Zappa
What will you do when the label comes off,
And the plastic's all melted,
And the chrome is too soft?
–Frank Zappa
Night in an exhibition.
A ghostly spirit dissolves into the dark
Like sugar melting into glass for drinking.
–Laura Kaminskaitė
At one point in Homer's Odyssey, the old oracular god Proteus returns from the sea and is about to lie down for a nap with his seals, when he is suddenly approached by Menelaus. Avoiding the unexpected visitor, Proteus turns into a lion, then a serpent, a pig, water and a tree, but eventually he is captured and truthfully answers to Menelaus's questions. In order to talk to Proteus, Menelaus has to learn how to follow his metamorphoses.
Consisting of three different artists' projects, Proteus focuses on the possibility of metamorphosis of artworks. Once an artwork is understood within the frame of its environment and exposure, its existence is inseparable from mutation. Appearing side by side, artworks interact. Acquiring new forms or showing in different places, they seek new visitors or continue conversations with the ones who carry along. A compromised recording gains new possibilities of relevance when it finds a way to return to the realm of live act.
Every art exhibition is an attempt at hypnotic induction, a suggestion playing on an expanded "scale" of sensitivity. Every arrangement of display suggests a certain tempo that shapes the form of time experienced by the visitor. As Simone Weil once noted, when you spend three hours contemplating a painting of exceptional quality, these three hours change the nature of contemplation; quantity becomes quality.
The artworks of Proteus – recreated, repeated, performed – suggest new scores for understanding. Their trajectories are shown to extend through multiple forms and to never settle in a finite state.
*
On view at the Contemporary Art Centre is Transfigurations by Jurgita Žvinklytė. The artist chooses three museums of Vilnius Old Town as her point of departure. Despite their similar objectives, the relations between each of the three museums and artworks are very different. The House-Museum of Kazys Varnelis, situated across the street from the Town Hall, is acclaimed for its splendid library and a display devised by the famous Lithuanian artist after his return from the US, where his own work is shown together with the artefacts the artist has acquired.
Vilnius Picture Gallery, established in a Neo-Classicist building on Didžioji Street, is comparable to a science institute that preserves the historical heritage of Lithuanian art. George Maciunas Fluxus Cabinet, despite being the only permanent display of the Contemporary Art Centre, is full of ideas that resist museum in general: Maciunas was an advocate of temporary, reproducible, spontaneous and anonymous culture.
The differences between these three displays are vast, although a visitor can see all three of them within several hours. But is it possible to combine their guiding principles in one single exhibition?
Transfigurations by Jurgita Žvinklytė consist entirely of works from the collections of these museums. The piece was intended to have displays in all of them, but is only realised at the Contemporary Art Centre. A playing card designed by Jonas Rustemas in the 19th Century blinks an eye (it is also a self-portrait of Rustemas) to the Fluxus games that are permanently incarcerated in a glass vitrine in George Maciunas Fluxus Cabinet. A reproduction of Kazys Varnelis's painting Convex Plus Concave looks straight at another painting of Varnelis in another exhibition . A background for both is a Fluxus wallpaper by Yoko Ono, for which she used two film stills from her Film No. 4.
In 1968, Seth Siegelaub organised an exhibition of conceptual art in a book. It contains works by Carl Andre, Robert Barry, Douglas Huebler, Joseph Kosuth, Sol LeWitt, Robert Morris and Lawrence Weiner. Borrowed from the library of Kazys Varnelis House Museum, the book is shown in a glass vitrine at the CAC Reading Room.
*
During the course of the exhibition, the Los Angeles based artist Marcos Lutyens will perform a session of induction aimed at dematerialisation of the monument of Frank Zappa (erected by a community of artist in Vilnius in 1995). The event is a trial version of the artist's larger project, Active City Cancellation.
Also during the exhibition there will be a reading based on the film by the Lithuanian artist Artūras Raila from 2000, Under the Flag. Due to the agreement between artist and protagonists, the film is not shown in Lithuania.
Curators:
Kristupas Sabolius, Virginija Januškevičiūtė
Image above:
Kazys Varnelis, Convex Plus Concave, 1971. Oil on canvas, 173 x 173 cm.