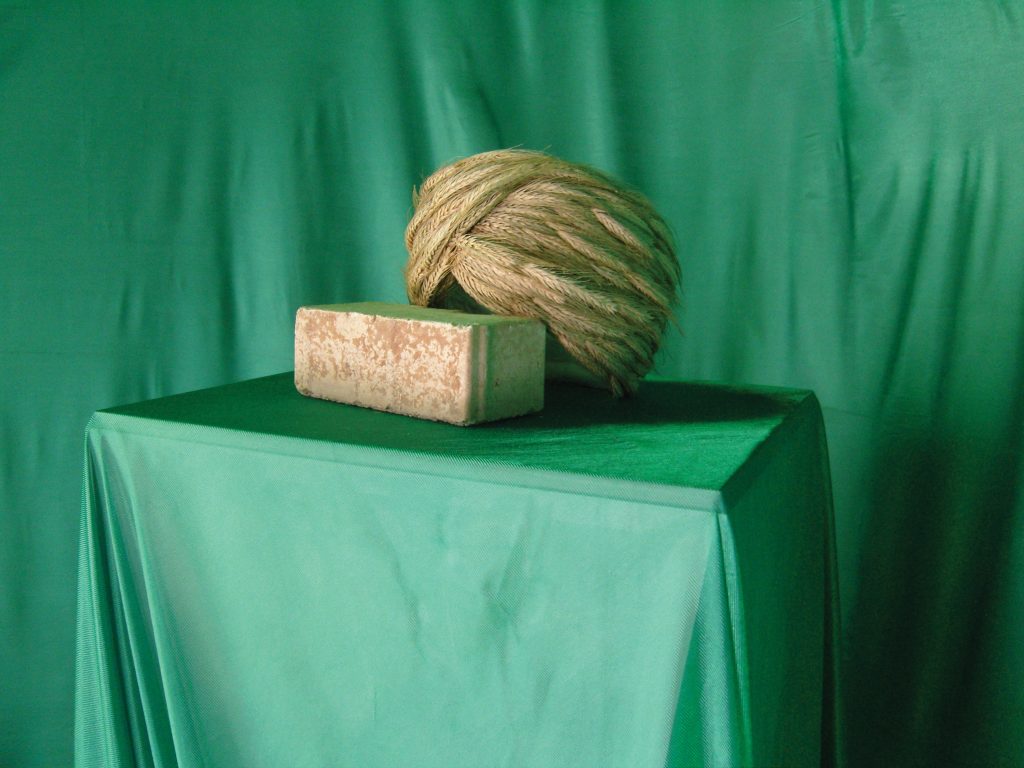 Challenging conventional notions of heuristic hierarchy, Slavs and Tatars celebrate a corporal and affective approach to the transmission of knowledge in their first solo exhibition in the Baltic region.
The title of the show alludes to the primary source of history, the oral passage of traditions through stories, prayers, whispers, jokes or rumours. Throughout the works of Slavs and Tatars, the method of resuscitation shifts from urgency and expediency into a means of union and trade. After all, the mouth is equally an organ for food as well as love, while the mouth can both bite and rescue.
The potential of the body to exchange and accumulate information and thus shape identity has been marginalised since the Enlightenment. Could knowledge gained through language, organs, food or crafts be translated into systems of governance? According to Slavs and Tatars, the best way to combat identity politics is to accumulate so many conflicting identities, and thus narratives. The artists investigate these and other syncretisms via encounters with a region extending between the East of the Berlin Wall and the West of the Great Wall of China through their practice of exhibitions, publications and lectures.
The exhibition in Vilnius focuses on Pickle Politics; a recent cycle of works that draws inspiration from the 19th century literary movement in Vilnius University circles – "Towarzystwo Szubrawcow" or "The Society of Rascals". This body of work brings together the regional histories of the Lithuanian-Polish Commonwealth period and local communities like Karaites; the anti-rabbinnical sect of Judaism today living in the territories of Lithuania, Poland and Crimea. The once famous cucumber used for pickling, Ogórek Trocki (Trakai Cucumber), was lost forever but the politics could well be seen through the lens of fermentation.
The local context is reflected in the exhibition through imaginary geographies that remain seldom considered in the Baltic identity, constantly undergoing changes and currently escaping its Eastern European character in favour of a Nordic cloak. A Muslim call to prayer in Turkish – the controversial Ezan accompanies a Monobrow Manifesto and Molla Nasreddin – asks us to see the past from an ever-shifting perspective and consider the future as a promise as much as a re-run.
Marking a decade of the collective's activity in a travelling survey exhibition (from Ujazdowski Warsaw to Salt Galata Istanbul to Pejman Foundation Tehran to CAC Vilnius to MoCAB Belgrade art becomes a platform of translation – of one organ into another, the heart into the mind, the stomach into the head, as part and parcel of any Abrahamic (Christian, Muslim and Judaic) understanding of hospitality.
EVENTS
8 September, Friday
2pm Press conference
6pm Exhibition opening
7pm Lecture-performance 79.89.09 by Slavs and Tatars
9 September, Saturday
12pm Guided tour of the exhibition by Slavs and Tatars
21 September at 6pm, 30 September at 3pm, 4 October at 6pm and 8 October at 2pm
Guided tour of the exhibition by curator Monika Lipšic
Image: Slavs and Tatars, Wheat Mullah, 2011, installation.