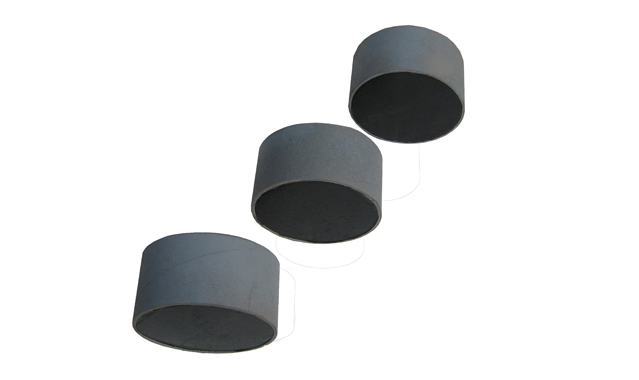 The sculptor Vladas Urbanavičius, who is the author of Krantinės arka (Quay's Arch) (2009), the sculptural object constructed from old "Družba" pipes of USSR gas-main, which aroused many disputes about contemporary art, was invited to create a site-specific sculptural object in the courtyard of the CAC.
This time the artist, who develops minimalistic expression since the 1980s, has chosen to work with a well-known ready-made – a concrete crib. Three cribs are standing in the yard, sealed with black sheets of organic glass. According to the author, these standard reservoirs (Standartiniai rezervuarai) loaded with the darkness of chambers, can do nothing, just stand…
Vladas Urbanavičius (born in 1951), from the beginning of his creative career, after graduating the studies at LSSR National Art Institute, in general panorama of modern Lithuanian sculpture distinguished a distinctive unity of minimalistic thinking and sensation of subtle form, which eventually, especially in the recent years, has gained new dimensions and values. The sculptor has created memorial monuments, works for church interiors and public urban spaces, among which there are the sculptures in Klaipėda Martynas Mažvydas park, sculpture Two parts (Dvi dalys, 2002) in Busan (South Korea), Rainbow (Vaivorykštė, 2004) in Utena, Hanging Stones (Kabantys akmenys, 2006) in Kaunas Sculpture Zone, and Quay's Arch (Krantinės arka, 2009) in Vilnius.