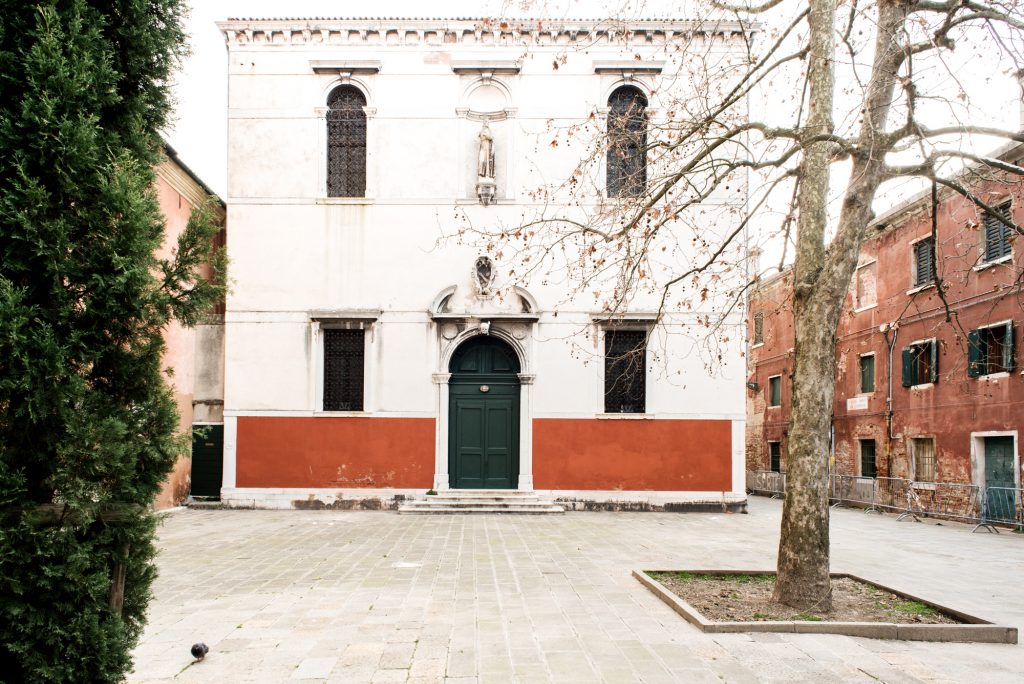 Artist Žilvinas Landzbergas represents Lithuania at the 57th Venice Biennale with his installation "R", which reveals mesmeric realities that blend Nordic sceneries and imagery with the white cube space of the distinctive Venetian building of Scuola San Pasquale.
R is for recall, record, relate, refer, resemble, respect, ray, radium, rhenium, romantic, real and rhyme. RA, as in astronomy, mythology, medicine, chemistry, music, seafaring and more. R is the most complex letter of the alphabet, which integrates the entire spectrum of geometric shapes and meanings spanning the boundaries of the rational and imaginary.
R is an endemic element in Žilvinas Landzbergas' artistic practice where R appears as a space, an object, a character, a sign, and a portal. Žilvinas Landzbergas' installations operate on physical and subconscious registers by assuming the structure of a fairytale in which archetypal elements, social reflections and personal insights combine into fantastic spatial narratives.
Žilvinas Landzbergas (born 1979 in Kaunas, Lithuania) lives and works in Vilnius, Lithuania. Landzbergas studied sculpture at Vilnius Academy of Arts and completed De Ateliers postgraduate course in Amsterdam. Since 2003 Landzbergas has been exhibiting in Lithuania and internationally, including solo exhibitions at the Contemporary Art Centre, Vilnius and Modern Art Oxford, UK. His work has been presented in a number of international group shows including "About the Trees" at the Zentrum Paul Klee, Bern (2016), "City Without Walls: Vilnius" at the Liverpool Biennial (2010), "Lunar Distance" at De Hallen Haarlem (2009), "Urban stories", X Baltic Triennial of International Art at the Contemporary Art Centre, Vilnius (2009).
Pavilion photo: Milda Bendoraitytė