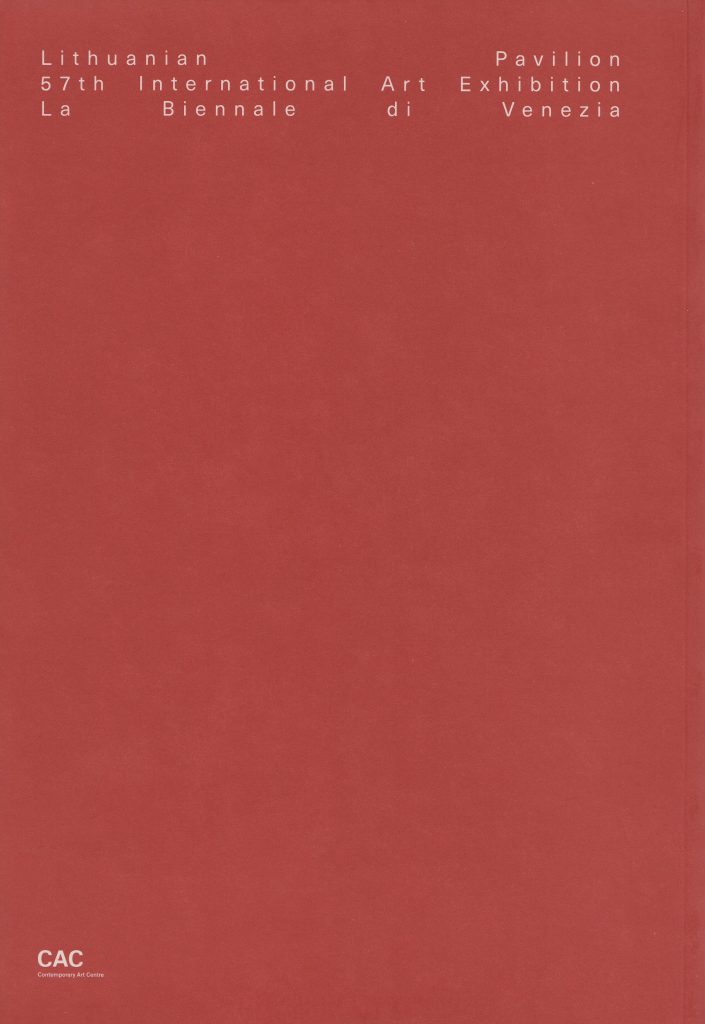 Publication published as part of the Lithuanian Pavilion at the 57th Venice Biennale
R is for recall, record, relate, refer, resemble, respect, ray, radium, rhenium, romantic, real and rhyme. RA, as in astronomy, mythology, medicine, chemistry, music, seafaring and more. R is the most complex letter of the alphabet, which integrates the entire spectrum of geometric shapes and meanings spanning the boundaries of the rational and imaginary. R is an endemic element in Žilvinas Landzbergas' artistic practice where R appears as a space, an object, a character, a letter, a sign, and a portal.
Artists' drawings, photographs and selected works made between 2004 and 2017.
Editors: Žilvinas Landzbergas, Ūla Tornau, Asta Vaičiulytė
Graphic design: Povilas Utovka
Publisher: Contemporary Art Centre, Vilnius, 2017
ISBN 978-9986-957-71-3
Language: English
232 pages
Softcover, 29 x 20 cm
Colour illustrations
Price: 24.00 €