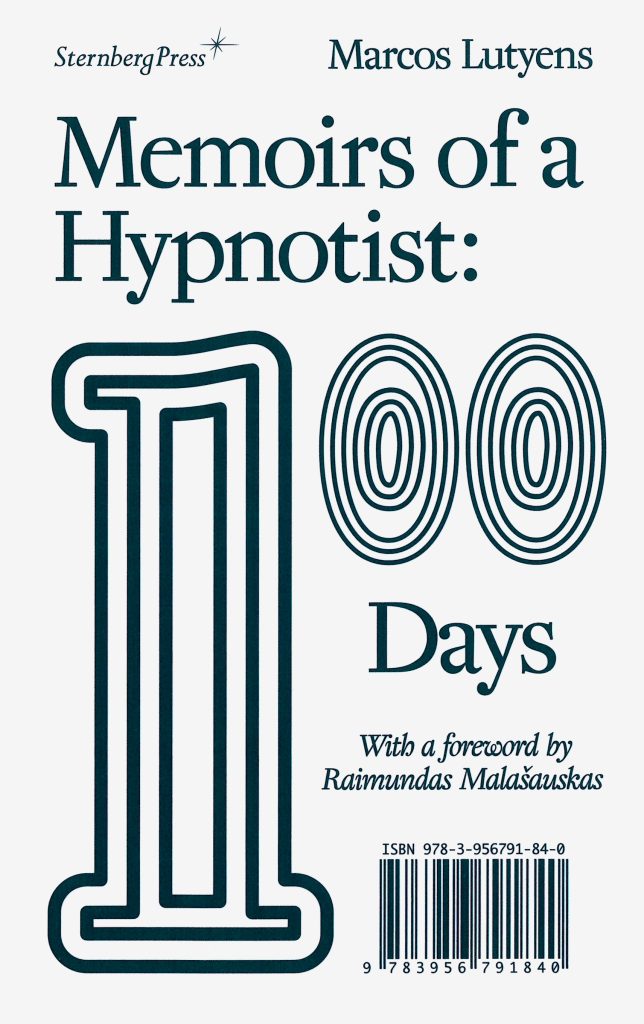 When Marcos Lutyens arrived in Kassel in the summer of 2012, he didn't know he would end up staying for the entire 100 days of dOCUMENTA (13) to perform 340 hypnotic sessions with the audience. Unfolding in the Reflection Room in Kassel's Karlsaue Park, it was the most involved instalment of the Hypnotic Show to date― 'an exhibition that exists only in the mind of the audience,' according to Lutyens's collaborator Raimundas Malašauskas.
Lutyens also didn't know that he would write a book about it: Memoirs of a Hypnotist: 100 Days, an intimate and hardly qualifiable document. Here, the artist chronicles the 'Hypnotic Show' and puts together all kinds of improbable experiences for his readers: research of cognition and neurological activity, deep exploration of varying states of consciousness, and, at the centre, the possibility for contingency and embodied dematerialization within the current thinking of art.
Published as part of the XII Baltic Triennial.
Editor:
Kari Cwynar
Texts:
Marcos Lutyens, Raimundas Malašauskas (foreword)
Graphic design:
Goda Budvytytė, Line Gry Hørup
Publishers: Contemporary Art Centre, Vilnius, Kunstverein Toronto, and Sternberg Press, 2015
ISBN 978-3-95679-184-0
Language: English
172 pages, no illustrations
Softcover with dust jacket