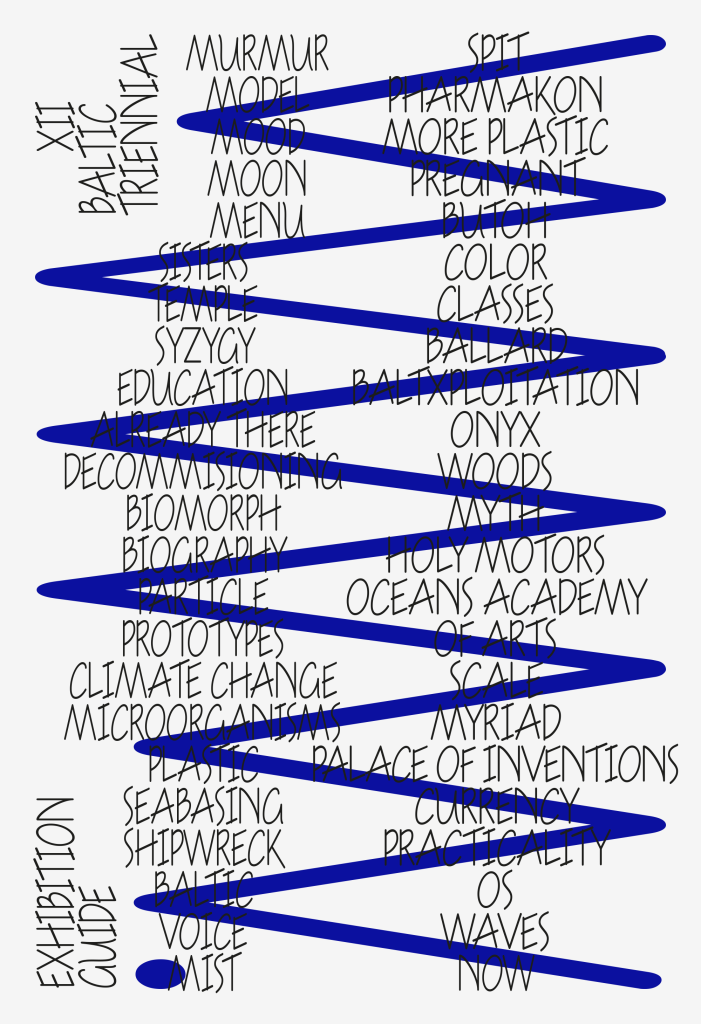 XII Baltic Triennial exhibition guidebook, published in two separate Lithuanian and English editions.
Editor:
Virginija Januškevičiūtė
Texts:
Virginija Januškevičiūtė, Algirdas Šeškus, Annick Kleizen, J.G. Ballard, Anders Kreuger, Bianka Rolando, David Bernstein, Jay Tan, Ieva Kraule, Audrius Pocius, the artists and contributors to the event programme, a fragment of the conversation between Nick Bastis, Darius Mikšys and Virginija Januškevičiūtė moderated by Shama Khanna
Images:
Maris Bišofs, Stavros Papavassiliou and the artists
Graphic design:
Vytautas Volbekas
Translation:
Tomas Čiučelis, Vaida Kalkauskaitė, Anna Purisch, Ieva Kraule and Rūta Irbīte, editor and the artists
Publisher: Contemporary Art Centre, Vilnius, 2015
ISBN 978-9986-957-64-5
Language: English
84 pages, colour and black and white illustrations
Softcover
The publication can be read and downloaded as a PDF file here.