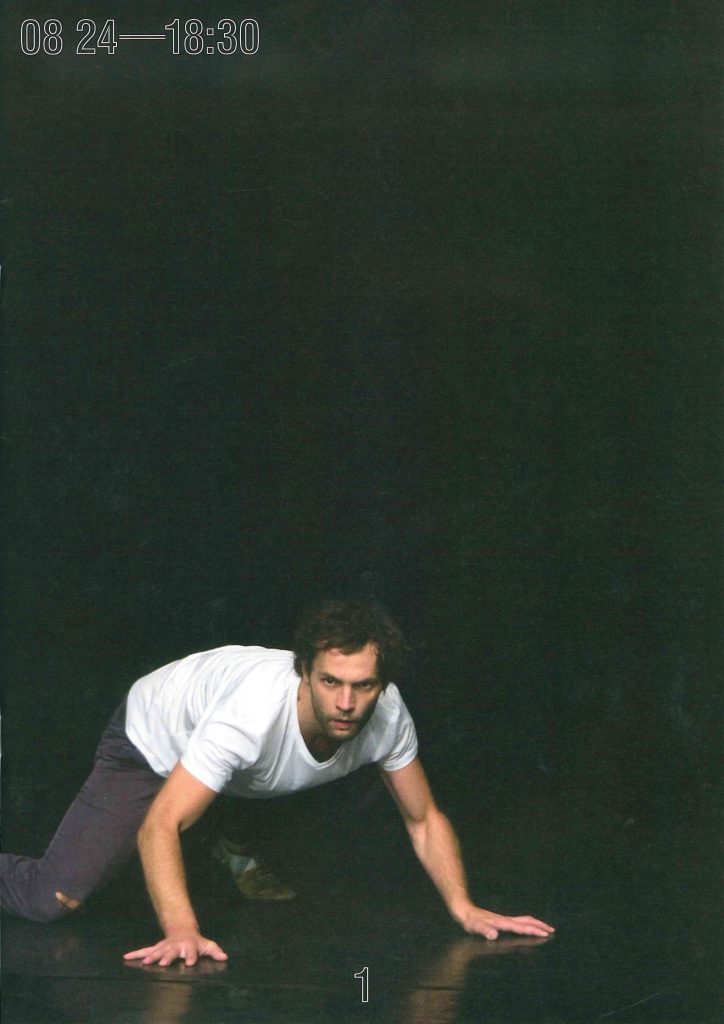 Catalogue of the 11th Baltic Triennial of International Art, aka Mindaugas Triennial.
Curators:
Defne Ayas, Benjamin Cook, Ieva Misevičiūtė, Michael Portnoy
Artists and participants:
Ed Atkins, Alexandra Bachzetsis, Eric Baudelaire, Neïl Beloufa, Eglė Budvytytė, Aslı Çavuşoğlu, Steve Cosson (The Civilians), Moyra Davey, Oskar Dawicki, Ivo Dimchev with Emiliyan Gatsov, Tim Etchells, Luke Fowler, Goodiepal, Krõõt Juurak, Ragnar Kjartansson and David fiór Jónsson, Adam Kleinman, Valentinas Klimašauskas and Morten Norbye Halvorsen, Ursula Mayer (with Valentinj de Hing, Gediminas Gelgotas and orchestra NI&Co), Michael Portnoy, Benjamin Seror, Rania Stephan, Catherine Sullivan and Farhad Sharmini, Marianne Vitale, Mark Aerial Waller (with Smiltė Bagdžiūnė, Monika Bičiūnaitė, Gediminas Žukauskas), Claude Wampler (with Šatrijos klubas), Miet Warlop, Hu Xiangqian
Editor:
Monika Lipšic
Design:
Goda Budvytytė
Translations:
Marius Burokas, Rimas Užgiris
Proofreading:
Renata Dubinskaitė
Photographers:
Akvilė Anglickaitė, Ieva Budzeikaitė, Rasa Juškevičiūtė, Robertas Narkus, Linas Vasiliauskas, Audronė Vaupšienė
In Lithuanian and English (separate editions).
Published by Contemporary Art Centre, 2015.
Out of print. Please contact us via [email protected] if you'd like to access the copy stored in our archive.