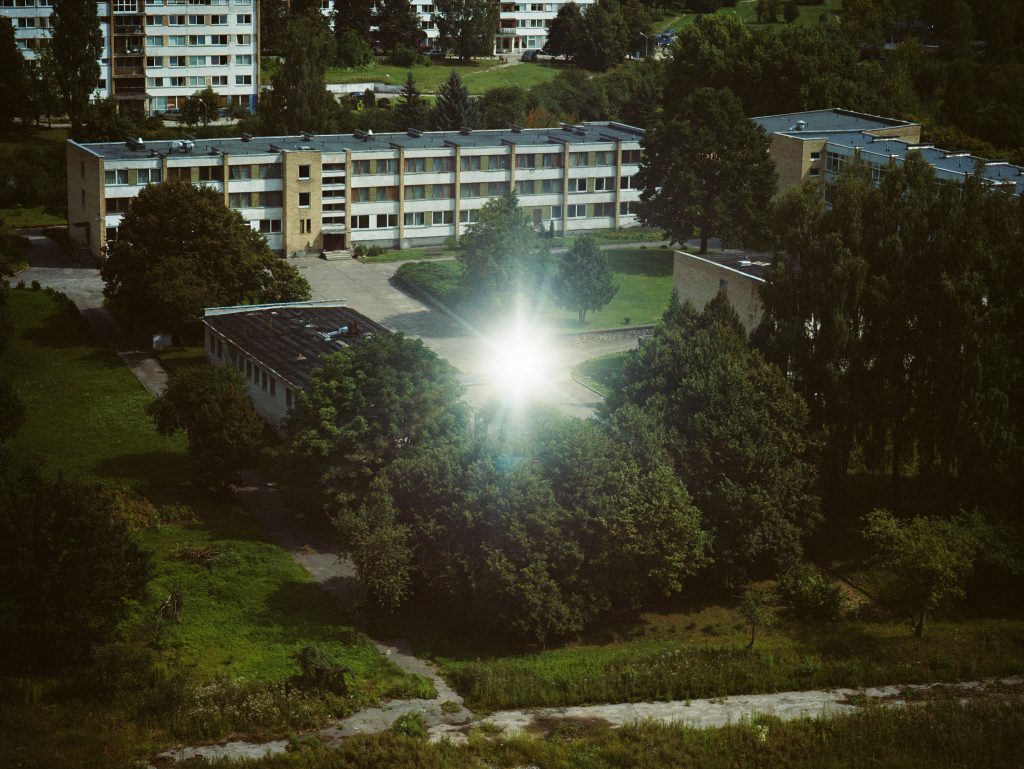 Chance Number Six: Red Herring
Collector
Evening with Doctor Sheppard
Generation of the Place
Level B
Mediations
Messengers
Now More Than Ever
Phonography for the Exhibition
Sculpture Exhibition
Six Hundred Thirty Five Steps
Space, Time and Reminiscences
Sparrows
The Auction
The Nineties
Lithuanian Art 2012 is an exhibition that consists of many exhibitions, or an exhibition of exhibitions. Together, but without having consulted each other, the exhibitions survey contemporary Lithuanian art.
The exhibition's index of participants lists more than eighty names. Some of the names, you will notice, appear in several different descriptions. And there are other names – those of collectors, writers, sound engineers, other contributors and assistants – whose names are not included in the list. There are also some artworks that take part in the exhibition without their authors.
Those who responded to the Contemporary Art Centre's invitation to contribute an exhibition approached the invitation in a variety of ways. Some of the exhibitions turned into series of meetings, film screenings, tours, publications, performances, concerts or other kinds of events. The event program will last through most of the summer.
Is it still "dailė", visual art? Not always. But this is only one of many questions that we were asking ourselves and others. (Who is the author? What is an artwork? What is a collection? What is an exhibition? What did we forget? Who are you?)
This exhibition continues Lithuanian Art ("Lietuvos dailė") series of biannual exhibitions, started in 1995.
Participants:
Gediminas Akstinas, Gediminas G. Akstinas, Lina Albrikienė, Akvilė Anglickaitė, Arnas Anskaitis, Jurga Barilaitė, Eglė Budvytytė, Liudvikas Buklys, Arturas Bumšteinas, Ezio Castellucci, Alex Cecchetti, Cooltūristės, Neringa Černiauskaitė, Darius Čiuta, Gintaras Didžiapetris, Dalia Dūdėnaitė, Agata Erlacher, Nerijus Erminas, Chris Fitzpatrick, Laura Garbštienė, Ugnius Gelguda, Antanas Gerlikas, Arūnas Gudaitis, Kristina Inčiūraitė, Donatas Jankauskas, Evaldas Jansas, Vytautas Kazimieras Juozėnas, Darius Jurevičius, Laura Kaminskaitė, Aistė Kisarauskaitė, Tim Kliukoit, G. K. Kortling, Ignas Krunglevičius, Žygimantas Mesijus Kudirka, Mikko Kuorinki, Diana Kuzmickaitė, Gabrielė Labanauskaitė, Juozas Laivys, Žilvinas Landzbergas, Karl Larsson, Milda Laukinaitė, Saulius Leonavičius, Rudolfas Levulis, Anton Lukoszevieze, Marcos Lutyens, Gintaras Makarevičius, Aurelija Maknytė, Nicholas Matranga, Alina Melnikova, Vytautas Michelkevičius, Božena Miežonis, Darius Mikšys, Elena Narbutaitė, Robertas Narkus, Mindaugas Navakas, Saulė Norkutė, Audrius Novickas, Brandon Wall Olsen, Marija Olšauskaitė, Valdas Ozarinskas, Gerda Paliušytė, Paul Paper, Jurgis Paškevičius, Franz Peleschka, Matthew Post, Paulina Eglė Pukytė, Eduardo Rossi, Rita Susnienė, Arūnas Sverdiolas, Tadas Šarūnas, Emilija Škarnulytė, Triin Tamm, Gintautas Trimakas, Rimantas Tumasonis, Gintarė Valevičiūtė, Kazys Varnelis, Martijn In't Veld, Milda Zabarauskaitė, Laura
Zala, Simona Žemaitytė, Jurgita Žvinklytė
Curators:
Tautvydas Bajarkevičius, Julija Fomina, Auridas Gajauskas, Armantas Gečiauskas,
Virginija Januškevičiūtė, Ilona Jurkonytė, Ilona Klimaitytė, Laima Kreivytė, Monika Lipšic,
Vytautas Michelkevičius, Gerda Paliušytė, Inesa Pavlovskaitė, Valentinas Klimašauskas, Kristupas
Sabolius, Gintarė Žitkevičiūtė
Media sponsors:
Vilniaus diena
Clear Channel
Opus 3
Sponsors:
Flexpro
Arctic Paper
Vivacolor
Vilniaus alus
Image: Robertas Narkus & Milda Zabarauskaitė. I Spent 7 Years in My Uncle's Home as a Servant. 2011